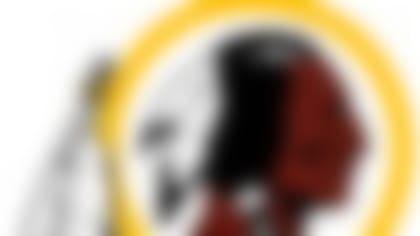 With the offseason under way, Around The League examines what's next for all 32 teams. Khalil Garriott tackles the 'Skins. **More ...**
During his appearance on NFL Network's "NFL AM" on Tuesday, Fletcher stopped short of breaking news on the subject, saying he remains undecided and has no real timetable for his decision.
"I'm still evaluating," Fletcher said. "It's really about seeing if I can get myself ready to play ... to the level I'm used to playing. I'm still getting myself physically back ready. I start training in a couple weeks and go from there, and then I'll see if I can do it to the level I'm able to do it."
Fletcher has been in touch with Redskins coaches, and they're not pressuring him to make a decision.
Asked about his candidacy as a Hall of Famer when all is said and done, Fletcher said he deserves to be strongly considered.
"Just looking strictly at the numbers, I think so. I think, when you look at my career and what I've been able to accomplish, it would be arguable to say that I've been able to perform at a Hall of Fame level."
"To be able to have done it for so long, and to have done it at the level I've done it at, I feel totally blessed and fortunate to be even considered at a Hall of Fame level," Fletcher said.
Fletcher, who caught up with Griffin during Super Bowl week in New Orleans, checked up on how the Offensive Rookie of the Year is progressing with his rehab. The Redskins' defensive captain said Griffin's competitive and selfless nature, after injuring his knee in the playoff loss to the Seattle Seahawks, kept him in the game.
Addressing a Yahoo! report that people close to Griffin are worried the Redskins will try to rush him back prematurely, Fletcher said he's not concerned about Griffin potentially returning too soon.
"I think the Redskins understand it's not about this upcoming season; it's about a 10- to 15-year career," Fletcher said. "Right now, we're six weeks out of him having his surgery. He doesn't have to be able to play right now. Let's go through rehabilitation and see where he's at."