Of course, backfield committees have become increasingly popular through the years. In addition to making life more difficult on defensive coordinators -- more ball carriers and skill sets translate to more preparation and stress on the D -- a steady rotation helps keep offenses fresh for hopeful playoff runs. Thus, several teams will enter this coming season intent on using multiple players to shoulder the rushing load.
After popping in the tape and evaluating the top backfields in the NFL, I've come up with a list of the top five RB tandems in 2014. Here goes ...
1) Philadelphia Eagles: LeSean McCoy and Darren Sproles
Chip Kelly helped McCoy claim his first career rushing title by installing a unique spread offense that generates huge lanes between the tackles. Running downhill in an explosive zone-read scheme that put defenders in a quandary at the point of attack, McCoy racked up 1,607 rushing yards, averaging a healthy 5.1 yards per carry. The fifth-year pro also caught 52 passes for 539 yards -- an impressive 10.4-yard average -- producing eight plays of 20-plus yards. No surprise, as Kelly is very adept at getting the ball to his top playmakers in space. All in all, McCoy has become one of the league's most dangerous weapons in the Eagles' high-powered scheme.
Sproles, who came to Philly in a March trade, has been one of the NFL's top multipurpose backs for years. The open-field terror has been a steady source of dazzling production as an electrifying runner/receiver/returner. Kelly will take advantage of Sproles' skills as a receiver to exploit mismatches in space. The shifty back is nearly impossible to defend on option routes between the hashes, which will foster easy completions for Nick Foles on critical downs. Factor in Sproles' potency on draws and off-tackle runs, and it's clear the Eagles boast a dynamic RB duo in a dynamic offense.
2) Buffalo Bills: Fred Jackson and C.J. Spiller
The Bills quietly finished second in the league in rushing behind the powerful 1-2 combination of Jackson and Spiller. The duo combined for 1,823 rushing yards (averaging an impressive 4.5 yards per carry) and 12 touchdowns on the ground. And for good measure, they added 80 receptions for 572 yards. Jackson is a rugged runner with exceptional balance, body control and vision. He does the dirty work between the tackles. Although he lacks the pizzazz of his backfield mate, Jackson is the steady force behind the Bills' potent attack. And, though he turned 33 in February, he plays much younger than his age.
Spiller, who'll be 27 in August, is the designated big-play specialist in the backfield. He attacks the perimeter with explosive speed and quickness, yet displays the vision and elusiveness to make sudden cuts in the hole. Spiller's stop-start quickness and acceleration make him a threat to score from anywhere on the field. Of course, Spiller's "high risk/high reward" style leads to some negative runs, but it also nicely complements Jackson's workhorse/no-frills approach.
3) Detroit Lions: Reggie Bush and Joique Bell
The Lions' offense is viewed by many as The Calvin Johnson Show, but NFL defensive coordinators quietly will tell you that the Bush-Bell combo is the unit's driving force. Last season, these two combined for more than 2,700 yards from scrimmage, becoming the first teammates in NFL history to each eclipse 500 yards rushing and receiving in the same campaign.
Bush, an eight-year veteran with two 1,000-yard seasons in the past three years, is a nifty perimeter runner with outstanding vision. He possesses exceptional stop-start quickness in the hole, as well as explosive top-end speed. Bush's ability to cut on a dime makes him difficult to defend in the open field, particularly as a receiver out of the backfield on screens and option routes.
Bell is a hard-nosed runner with a punishing style and a nasty disposition. He excels at finding creases between the tackles, but he also flashes enough speed and quickness to turn the corner on outside runs. While it took the former undrafted player a few years to establish himself in the NFL, Bell has shown the ability to carry the offense as a downhill runner when given the opportunity. Not to mention, the 27-year-old is an accomplished receiving threat out of the backfield, with back-to-back 50-catch seasons.
4) New York Jets: Chris Johnson and Chris Ivory
Debate: Head of the 2008 RB class?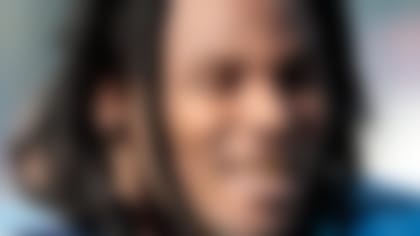 The '08 draft yielded a fine crop of tailbacks, including new Jet Chris Johnson. Who'll go down as the best of the bunch? **READ**
The appearance of the Jets' backfield tandem on this list might surprise some observers, but coach Rex Ryan's updated version of "ground and pound" will open eyes in the fall. The reports of CJ2K's demise have been greatly exaggerated. At the end of the day, the guy posted six straight 1,000-yard seasons in an offense that lacked a viable option at quarterback for most of his Titans career. Although he seemingly has lost a step at his advanced age (he'll turn 29 in September), Johnson remains one of the most explosive runners at the position, with 68 runs of 20-plus yards in his career.
Ivory, a fifth-year pro with 2,140 career rushing yards, has shown signs of blossoming into a solid feature back in a power-based offense. He attacks the edges with speed and quickness, but he's at his best hitting gaps between the tackles on downhill runs. Ivory's physical running style overwhelms defenders at the point of attack, resulting in big gains in the late stages of the game. More importantly, Ivory's willingness to grind embodies the blue-collar mentality that Ryan wants from his offense in 2014.
5) San Diego Chargers: Ryan Mathews, Danny Woodhead, Donald Brown
OK, there's room for one trio on this list. The Chargers' running back rotation lacks sizzle, but it's hard to dispute the great promise of this three-headed monster in the fall. Mathews, Woodhead and Brown are dynamic role players with the skills to thrive in coach Mike McCoy's diverse offense.
Mathews, who rushed for 1,255 yards in 2013, is a shifty feature back with great vision, balance and body control. He is at his best working on the edges, but he's also shown the physicality to run effectively between the tackles on draws and delays. Although questions persist about his durability and overall toughness, Mathews' performance over the past three seasons suggests he is a solid No. 1 option in a diversified offensive attack.
Despite his small stature, Woodhead is a spectacular change-of-pace back with exceptional receiving skills. He excels at running screens, swings and option routes out of the backfield, but he's also deceptively effective on draws and delays. As a result, Woodhead can be nearly impossible to defend in the Chargers' nickel offense, piling up 76 receptions and 429 rushing yards as a part-time player last season.
Brown, who came over from Indianapolis via free agency, is a capable spot starter with a versatile game that should fit right into the Chargers' scheme. He thrives as a runner in spread formations, but he also shows adequate receiving skills out of the backfield. While he lacks the sizzle to supplant Mathews or Woodhead in their respective roles, Brown is a competent fill-in with the potential to keep things rolling in their absence. With depth coveted at a premium in the NFL, the Chargers' backfield is worthy of a spot on this list.