"We're very excited that Kyle Long is a new member of the Chicago Bears," general manager Phil Emery said after the draft, via the team's official website. "Kyle is a very good football player. He is the type of athlete and player that we have targeted; a fast, tough, dynamic athlete, a productive athlete."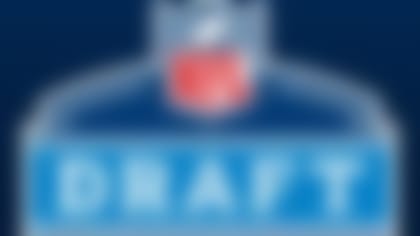 Long, 24, will join a revamped Bears offensive line that was assembled to shore up the protection for quarterback Jay Cutler, who was sacked 38 times -- fifth highest in the NFL -- last season.
Emery said the Bears use a tool to assess the athletic abilities of draft prospects, and the 6-foot-6, 313-pounder had the highest all-time score for an offensive guard.
"He's the No. 1 guard in the last 12 draft classes, and that's as far back as we go," Emery said. "He rates as rare. That's his rating. In our scale, nine is rare and he rates as rare."
The former Oregon lineman has some ties to Chicago, having been drafted by the White Sox in the 23rd round of the 2008 Major League Baseball draft. Long is the younger brother of St. Louis Rams defensive end Chris Long and the son of Hall of Fame defensive end Howie Long.