NFL fans in Buffalo and Cleveland have suffered a long string of bleak winters lately, with no hope of the playoffs and little of the media attention enjoyed by teams like the New York Jets and the Dallas Cowboys.
For the Buffalo Bills, that last part was about to change, with a big-budget Hollywood movie starring Kevin Costner set to feature the team as it prepares for a fictional NFL draft. But cheaper production costs in Ohio led the producers of "Draft Day" to exchange the Bills for the Cleveland Browns, according to The Buffalo News.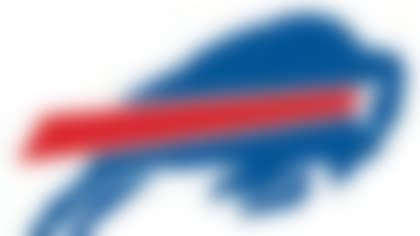 With the offseason under way, Around The League examines what's next for all 32 teams. Patrick Crawley tackles the Bills. **More ...**
"At the end of the day, it was a money thing," Buffalo Niagara Film commissioner Tim Clark said. "I think (director Ivan) Reitman really wanted to shoot here, but it just came down to the cost factor.
"I feel the worse for the Buffalo Bills, because they worked real hard to convince the film company that Buffalo was the place to shoot this, and that Buffalo was America's team."
The newspaper said a lobbying effort by New York state officials fell short, and cited a source in reporting that producers would save about $3 million by moving the film from New York to Ohio.
The NFL still must give its approval to the project.
Costner starred in the baseball films "Bull Durham" and "Field of Dreams," while Reitman helmed the blockbusters "Meatballs," "Stripes" and "Ghostbusters."