RENTON, Wash. -- The Seattle Seahawks turned to a familiar name to try and add depth at quarterback, signing former practice squad quarterback Josh Portis to a two-year contract, the team announced Wednesday.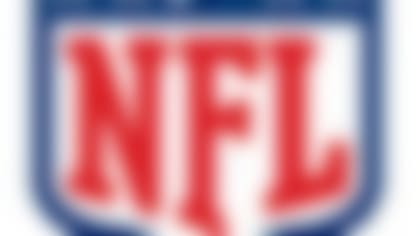 NFL free agency is underway. Follow all of the latest player rumors and signings in our free-agent tracker. More...
The signing of Portis came after the team earlier in the day officially announced the signing of free-agent defensive tackle Tony McDaniel and the re-signing of restricted free agent Clinton McDonald.
Seattle had tendered a one-year qualifying offer to McDonald, who chose to sign and return as Seattle's backup nose tackle.
Finding a backup quarterback for starter Russell Wilson is now an offseason priority for the Seahawks after trading Matt Flynn to Oakland earlier this week. Bringing back Portis makes sense, although the Seahawks are likely to look for additional options. Portis was on Seattle's practice squad for the entire 2012 season before being released in late November. He had signed with the Toronto Argonauts of the CFL in March.
McDaniel played in 54 games with Miami since going to the Dolphins in 2009 via a trade with the Jacksonville Jaguars. McDaniel mostly was a reserve with the Dolphins, starting just two games.
The defensive line was a priority for the Seahawks this offseason. McDaniel is the third free agent defensive lineman to sign with Seattle in the last month, joining defensive end Cliff Avril and defensive tackle Michael Bennett.
Copyright 2013 by The Associated Press