ENGLEWOOD, Colo. -- DeMarcus Ware did not even recognize cornerback Aqib Talib sitting a few rows behind him Wednesday morning, because after all, even NFL stars don't settle into first class expecting to see a potential new teammate a few seats away. But once Ware realized what was happening on his flight from Dallas to Denver -- when Talib talked about having to change clothes for his press conference -- the visit that Ware was making took on a bigger meaning to him.
"Just, their mentality is a 'now' mentality," Ware said. "A mentality of, 'I'm not looking forward to the next season or the season after that -- the time is now.' So when I looked back there in that back seat and I see Talib, I'm like, 'You know what? They're trying to get the job done.' "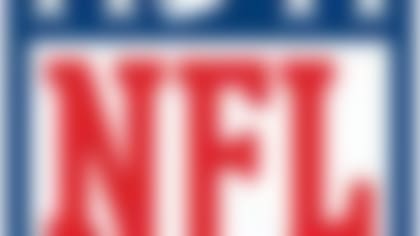 Follow all the developments on the NFL's open market with our up-to-the-minute tracking of 2014's free agents. More...
Ware set out for the Denver Broncos just to meet with them, not necessarily to sign a contract, he said. But within hours, John Elway was introducing the defensive end -- minutes after Elway introduced Talib, which was minutes after Elway introduced safety T.J. Ward -- as part of a free-agency parade the likes of which are rare for a team good enough to have just made it to the Super Bowl. The wholesale and expensive overhauls are usually reserved for the desperate also-rans, for the franchises seeking a new direction. Then again, it has been more than 40 years since a Super Bowl loser returned the next year to win it. And while Elway might be trying to change the course of history, he is not trying to change the course of the Broncos; he's merely trying to keep them on track just long enough to reach the finish line.
For anybody who has paid attention to Elway since he first landed on the football radar as a college player, this aggressive approach to free agency could not have come as much of a surprise. He returned to football after retirement, despite successful auto and restaurant businesses, because there was no scoreboard in those lines of work. And ever since he re-alighted on the Broncos, Elway has applied the same competitive zeal to the vagaries of free agency and the salary cap that he once unleashed on opponents who wore shoulder pads instead of suits. One look at Elway's constricted face, less than 48 hours after the Broncos had been blown out of Super Bowl XLVIII by the Seattle Seahawks, made it easy to predict he would channel his rage into bending this roster to his will. The person who gave the Broncos "The Drive" had his foot on the gas again.
In truth, this offseason plan first began to take shape months ago, when it was apparent how far the injury-riddled defense was lagging behind the explosive offense. The Super Bowl only made obvious what those inside the Broncos' organization already knew: They had to get tougher and more physical on defense, so that the unit could share the burden with the intergalactic offense. After all, it is unrealistic to expect Peyton Manning to set a new touchdown record each season. And the Broncos have made clear they would like to play a more balanced style, so that Manning's heroics wouldn't always be the only thing standing between them and defeat. The secondary needed help. So did the pass rush, which wore down last year even before Von Miller was injured.
The plan did not always go as it had been mapped out. Ward was always on their radar as a hard-hitting safety who could bring some muscle, not just to the backfield, but also to the box. Beyond that, the Broncos wanted to re-sign cornerback Dominique Rodgers-Cromartie and were hopeful it would happen before free agency opened on Tuesday. They also wanted to add defensive end Jared Allen. All Rodgers-Cromartie and Allen had to do was say yes to the Broncos. Instead, they hesitated. And that is when Elway adjusted. For the kind of money Rodgers-Cromartie wanted after he saw the deal fellow cornerback Vontae Davis received to stay with the Indianapolis Colts, Elway figured he could get Talib. So he did. When Ware was set loose by the Cowboys, Elway pounced.
"As soon as he became available, (as soon as) we knew he was coming available, we started working on it," Elway said. "It was a matter of getting in there first."
And they did. But the risk of handing out so many big contracts in a 24-hour span -- in all, the Broncos gave $60 million in guarantees to the big three defensive acquisitions -- is that another "dream team" will be created, full of klieg-lit names with no cohesion, assembled to make a quick run, only to stumble. The version that the Eagles put together in 2011 crashed, although Philadelphia did not have a quarterback the quality of Manning. As Denver reeled in one marquee resume after another, the comparisons were inevitable, and will be impossible to entirely dispel until the Broncos take the field.
Elway resists the idea that with his quick signings he is also in a race against the clock, but to a man, the players introduced Wednesday mentioned that the opportunity to play with Manning -- and, by extension, to play for a championship -- was critical to their decision-making. Manning has limited time remaining -- maybe another two years or so -- before he leaves the stage. Elway, perhaps more acutely than anybody else, can appreciate the urgency of collecting the pieces to win as the sun sets on a career. It is part of what lured Manning to join Elway in Denver in the first place, and it was almost certainly persuasive for Ware, too. Ward and Talib are still in their 20s, in their prime years. But the 31-year-old Ware opened his press conference by thanking Dallas Cowboys owner Jerry Jones for releasing him so he could select the place where he would end his career. That is why questions about whether Ware is declining -- and Elway insists he sees plenty of football left in him -- are almost beside the point. The Broncos don't need Ware for the long term. They need him -- and a tougher defense, as Ware gleaned on that airplane -- right now.
What comes after that is anybody's guess, although if the Broncos win a Super Bowl, Denver fans probably won't care.
Manning is the older, most prominent, face of the franchise. But the bulk of the roster remains largely young, populated by the next generation of stars, like Demaryius Thomas and Julius Thomas and Miller -- and now, the Broncos hope, Ward and Talib. Ware is supposed to be the link -- Elway spoke of his leadership, and there is little question Ware will be a positive influence on Miller -- to build a bridge to a future that Elway is already trying to seize, that the Broncos hope extends beyond the thrill of the past 24 hours.
"I think everyone says we're all in now," Elway said in an interview. "We're really in this for the future, too. I know the contracts look like they're big, but the fact is, we're not mortgaging our future. We're planning on being a good football team for a long time."