NEWARK, N.J. -- John Elway didn't have enough time with the one personnel expert whose insight he most wanted.
The player whose transcendent moment came when he was racing the clock was unable to rewind it to grasp the wisdom he'd later need. And so Elway never found out why that scout didn't like a receiver that he'd thought highly of, their conversation interrupted and never resumed.
Elway was able to sit with his father, Jack, a longtime coach and scout, through just a few weeks of pre-draft meetings in the spring of 2001 before Jack died. At the time, John, two years removed from the playing field, was only beginning to realize that his quest to find out what in his life might replace football would lead him right back to where he started.
"That was first time I really had time to talk personnel with him," Elway said. "When I was playing, we talked more X's and O's. That's one thing I miss, is I didn't get a chance to talk more personnel and what he saw in players. When I took this job, he was the first guy I thought of. I wish he were still here. He would have been the first guy to guide me through these early stages of what I was getting into."
Elway was standing in a dank, empty hallway at the Prudential Center on Tuesday, far away from the throngs that would encircle the Denver Broncos a few minutes later at Media Day as part of the run-up to Super Bowl XLVIII. That seemed both strange -- Elway, after all, remains Denver's golden boy, an athlete so revered that his jersey still dots stadium seats 15 years after his retirement -- and fitting, because his luster has only been enhanced by how seamlessly he has slipped into his second, less visible, football act.
As a Hall of Fame quarterback, Elway gave the Broncos The Drive and their only two Super Bowl titles. But what he is giving them now -- a shot at another championship with the quarterback he personally recruited, with the roster he now manages as the team's top football executive -- is both more difficult and surprising. The record is mixed for premier athletes who spend their graying years in the front office. Ozzie Newsome, Jerry West and Larry Bird have excelled. Michael Jordan and Wayne Gretzky have failed. Dan Marino gave up after just a few weeks.
But if Elway has needed extra guidance working through what he has gotten into, it has not shown. When he rejoined the Broncos just after the end of the 2010 season as executive vice president of football operations, he famously announced that he knew what he didn't know. Even if that was a bit of false modesty, the sentiment has served him well.
When he retired after winning his second consecutive Super Bowl in January of 1999, Elway set out, he said, to get away from football and find out what else there was. In an interview shortly before the 2013 AFC Championship Game, Elway said that while he'd had success owning car dealerships and restaurants -- businesses he was intimately involved in -- he realized after a few years that there really wasn't anything else like football, because none of his other interests involved scoreboards. Scoreboards, after all, had marked the big and small moments of his life since he was a child.
That is what drove him back to football, first through involvement with the Colorado Crush of the Arena League and later with the Broncos. The thirst for competition had not diminished, which is ultimately what convinced Broncos executives -- during occasional conversations over the years, and then in more steady talks that led to a consulting deal in the summer of 2010, when the team was still being coached and largely managed by Josh McDaniels, at the time leading Denver into a destructive tailspin -- that Elway would be a fit. And not for a symbolic post designed to reassure fans, but for a comprehensive job running the team.
"I think we were pretty convinced he was not going to fail," Broncos president Joe Ellis said. "He was very passionate about his belief that he needed to get into that, dive into it completely. Knowing his competitive nature -- his football intelligence, his leadership capabilities -- that's something we were lacking on the football side at the end of 2010. I remember looking back on that and thinking, if we can get John in here, we can not only stop the bleeding, we can move forward and correct things very quickly. I don't think John could have gone into this and afforded to fail, knowing how competitive he is. It would have eaten at him. It would have killed him to not be successful."
Elway has applied the lessons he's learned throughout life to his new job. As a former quarterback, he possessed an acute understanding of what kinds of players the team needed, and he drew on his own experience as an older signal-caller in his no-pressure pursuit of Peyton Manning in 2012. As a natural leader his entire career, Elway recognized that the Broncos required a locker-room makeover in the wake of McDaniels' failed tenure -- and that eventually included excising the publicly popular Tim Tebow. From his other business ventures, Elway knew the importance of closely tracking expenses and placing the right value on people -- a task that, he says, often amounts to being the bad guy -- which helped him with the puzzle of the salary cap.
Who ya got? XLVIII analyst picks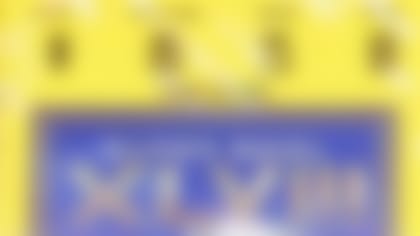 Enough with the ancillary analysis already! Who's going to win the game: Seattle or Denver? Our analysts weigh in. **READ**
"To me, this job is harder, not harder physically but harder on the mental side, because you've got to put people in the right spots and let them go," Elway said. "Giving up control was very difficult, especially having been a quarterback; you've got to let people do their jobs. Same as when you're a quarterback; you want good people around you. I feel like I'm flexible enough to really work with everybody."
Elway has mostly stayed away from game-planning -- Manning said he does not sit in on the quarterback meetings. However, Elway said he and Manning do discuss philosophy, while offensive coordinator Adam Gase said he will seek Elway's opinion about what the team installed in practice. After the Seahawksbeat Denver 40-10 in the preseason, Elway took the rare step of addressing the team. He pointedly told the Broncos it was not acceptable to lose that way at any time -- this week, Elway said he had sensed that some people thought it was OK -- if they wanted to win a championship.
"He might have been giving a message to coaches as well as the players, and everybody in the room got the message," Manning said Wednesday. "It was the first time he had addressed the team, and when he had something to say, it was important."
Debate: Most Valuable Player?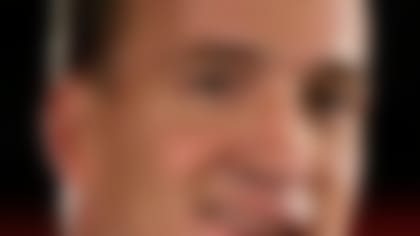 Nearly a full season later, with the Broncos again within reach of a championship, Elway has again receded into the background, conducting his only meeting with reporters in a corner of this hockey arena in Newark while others gathered 10-deep around Manning. Fifteen years ago, that was Elway's moment. This Sunday will probably be more difficult for Elway, who said he gets much more nervous for games now than he ever did as a player. However, three years after taking the job he knew he didn't know everything about, Elway does know one thing: Losing is not the hardest part, not even when it comes to the Super Bowl.
"The hardest thing is letting players go, because you're changing lives," Elway said. "You ruin a lot of dreams."
And that is something Elway never knew much about, either.