John Dorsey hasn't wasted any time since he was hired to replace Scott Pioli as the general manager of the Kansas City Chiefs, making a series of bold moves to shore up the roster.
"We have some talented players on this roster," Dorsey said. "We've been able to retain them because it made sense from an organizational perspective. This was the way we felt it made sense to move forward to the next phase of the plan."
Dorsey wouldn't discuss the next phase of the plan, of course.
He's holding his cards close to the chest when it comes to the NFL draft, where the Chiefs have the No. 1 pick, and unrestricted free agency, which begins in earnest next week.
Along with the moves announced earlier this week, the Chiefs have also sent their second-round pick and a conditional choice next year to the 49ers for quarterback Alex Smith, and were able to restructure the contract of defensive end Tyson Jackson to free up salary cap space.
Dorsey couldn't comment on either of the moves because the new league year doesn't start until Tuesday, but he did acknowledge strides have been taken to help solidify the team.
"All along, I think from an organizational perspective, we said we were going to create a plan, develop a plan, and these just happen to be the first details of the plan," Dorsey said.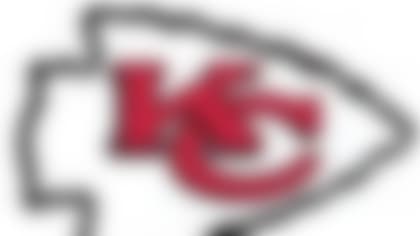 Around The League examines what's next for every NFL team in 2013. Kareem Copeland breaks down the Chiefs. **More ...**
The biggest move may have been to sign Bowe, whom the Chiefs franchised last season, to a five-year, $56 million contract that reportedly includes $26 million guaranteed.
Colquitt, who made his first Pro Bowl last season, signed a five-year deal worth $18.75 million, making him the highest-paid punter in the league, while Albert received the franchise tag and will make $9.828 million - unless the two sides work out a long-term deal for him, too.
There are still plenty of moves to be made - it's almost a certainty that quarterback Matt Cassel will be released - but the Chiefs now have some flexibility as they begin discussing free agents and consider what to do with the most valuable pick in the draft.
Copyright 2013 by The Associated Press