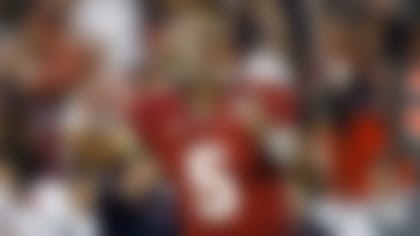 NFL scouts are already looking to the future to identify potential franchise quarterbacks in the collegiate ranks.
Although it's way too early for speculation about what quarterbacks will become blue-chip players at the next level, evaluators are studying tape and making notes on the guys that will garner significant interest over the next few seasons.
This is a preseason version of my Quarterback Tracker, which will let you know what quarterbacks to watch this fall. Remember, this isn't a 2015 draft preview list, but a compilation of college quarterbacks already generating interest in scouting rooms across the league.
1. Jameis Winston, Florida State
The reigning Heisman Trophy winner has been in the headlines for all of the wrong reasons during the offseason, but scouts are still smitten with his prototypical physical dimensions and A-plus arm talent. Winston exhibits the core characteristics teams look for in franchise quarterbacks, including charisma and poise. He's been a clutch performer under pressure, too. While he must make amends for the off-field behavior that's led to concerns about his maturity and focus, there is so much to like about his game that scouts are willing to take a "wait and see" attitude with Winston.
2. Marcus Mariota, Oregon
There's a faction of NFL scouts that believed Mariota would have been the top quarterback in the 2014 class if he decided to jump to the pros following a spectacular sophomore campaign. However, the 6-foot-4, 212-pound playmaker elected to return to Eugene to continue to refine his footwork and fundamentals in the pocket. More importantly, Mariota is on a mission to lead the Ducks to the College Football Playoff, which would showcase his exceptional leadership skills and poise as a potential franchise quarterback. With a rare combination of skills as an athletic pocket passer, Mariota is a new-school quarterback capable of taking the NFL by storm in a few years.
The UCLA star contemplated making a jump to the NFL last season, but wisely decided to stay in Westwood to polish his game under the watchful eyes of head coach Jim Mora and offensive coordinator Noel Mazzone. Hundley is a spectacular playmaker with outstanding passing skills, but he's a bit inconsistent with his deep-ball accuracy, which prevents him from vaulting to the top of this list. If Hundley can improve his ball placement, anticipation and touch on intermediate and deep throws, he could emerge as the top quarterback in college football by season's end.
Take a look at the best college players to watch in the fall.
Art Briles' system is as quarterback-friendly as they come, but observers shouldn't overlook Petty's talent as a pinpoint passer. The 6-3, 220-pound senior completed 62 percent of his passes for 4,200 yards with a 32:3 touchdown-to-interception ratio. It was most impressive that he took superb care of the football while firing bullets to every area of the field. Sure, the frenetic nature of Baylor's offense creates plenty of easy opportunities for Petty, but the consistent production and performance over the course of the season makes it hard to dismiss his chances of developing into a quality starter at the next level.
5. Sean Mannion, Oregon State
Coaches and scouts love quarterbacks with experience directing a pro-style offense because their games typically transition well to the NFL. Mannion is an evaluator's dream because he plays in a Mike Riley system that accentuates his strengths as an efficient passer from the pocket, as evidenced by his sensational numbers in 2013 (Mannion completed 66.3 percent of his passes for 4,662 yards with a 37:15 touchdown-to-interception ratio). Additionally, he possesses the prototypical size (6-5, 220) and arm talent to make all of the throws required in a pro offense. Mannion must reduce his turnovers and questionable throws into tight coverage, but he exhibits all of the traits to be a standout player at the collegiate and professional level.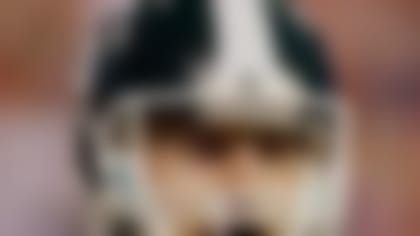 6. Connor Cook, Michigan State
Evaluators are keeping a close eye on Cook after the Michigan State standout put together a pair of impressive performances in the Big Ten Championship Game and Rose Bowl. He displayed the poise, moxie and resiliency to make big plays in a high-pressure environment with the game on the line in those contests. Additionally, Cook showcased the pocket-passing skills and arm strength to thrive in an offense that places the burden on the quarterback to create plays in the passing game. With Michigan State expected to open it up in 2014, Cook could make a major move up the charts this season.
College QBs with most potential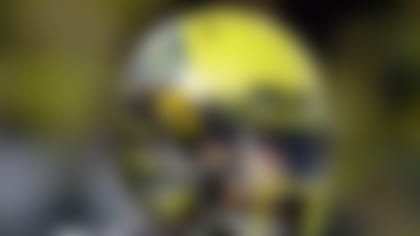 As good as this year's quarterback class was, next year's class is arguably better. Our panel of experts provide their take on which college football quarterback has the greatest pro potential. More ...
Head coach David Shaw has routinely touted Hogan as a new-school quarterback with the versatility to effectively run read-option or function as a traditional pocket passer in the game plan. Those skills make him an intriguing prospect for teams looking for an athletic playmaker to direct an offense at the next level. Of course, Hogan must show scouts that he is more than a game manager after posting eight games with fewer than 200 passing yards in 2013. He also needs to display better big-game moxie after failing to play well in each of the Cardinal's three losses (Utah, USC and Michigan State) a season ago. If Hogan can make significant steps in each of those aforementioned areas, he is an ideal candidate to make a rise up the charts when scouts dig into his game this fall.
8. Christian Hackenberg, Penn State
The 6-4, 220-pound flamethrower was spectacular as a freshman, completing nearly 59 percent of his passes for 2,955 yards with a 20:10 touchdown-to-interception ratio. More importantly, Hackenberg helped the Nittany Lions knock off a couple of Big Ten heavyweights (Michigan and Wisconsin), while displaying the kind of grit and determination scouts covet in franchise quarterbacks. With Hackenberg also showing impressive arm strength, anticipation and awareness at this stage of his career, NFL scouts are already salivating about his potential at the next level.
Take a look at the cheerleaders of college football in action during the 2013 season.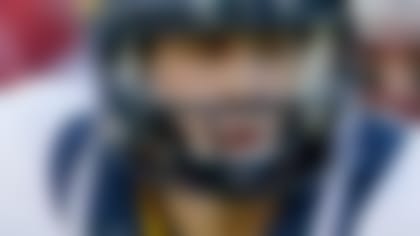 9. Jared Goff, California
It's hard to heap a ton of praise on a quarterback with only one win under his belt as a starter, but anyone who watched Goff progress over the 2013 season could see his extraordinary talent and potential. The super sophomore is a polished pocket passer with A-plus arm talent and a terrific feel for the position. He is capable of making every throw in the book with zip and velocity, while also displaying the timing, touch and anticipation to make finesse throws down the field. Given more chances to toss the ball around the yard to a talented set of pass-catchers, Goff could lead the nation in passing yards as a second-year starter.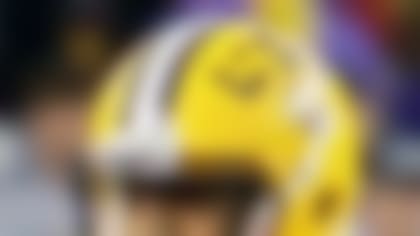 10. Anthony Jennings, LSU
Jennings' inclusion on this list is a little premature based on his limited playing time, but I'm willing to take a chance on an exceptional talent who has shown flashes of brilliance in brief action. Measuring 6-2, 205 pounds with a big arm, Jennings is also a dynamic athletic with the speed and quickness to create chaos on the edges. Although he is a pass-first playmaker, his ability to extend plays with his feet will add a different dimension to LSU's offense. However, Cam Cameron's experience coaching Antwaan Randle El at Indiana could help him transform Jennings into one of the most feared playmakers in the SEC.
Others to watch: Devin Gardner, Michigan; Taylor Kelly, Arizona State; Chuckie Keeton, Utah State; Jacob Coker, Alabama