The rookie signal-caller has been a marvel to watch in his first two preseason games. He's a presence in the pocket, and displays poise, command, good mobility and a laser-rocket arm. Bortles has made some of the toughest NFL throws look easy. Best of all, the moment has yet to look too big for him.
The rookie has been so good, he's finally forced the Jags' brain trust to let him spin his wheels with the first team. Gus Bradley and Dave Caldwell insist on taking it slow with the rookie -- which given their place in the AFC is prudent -- but talent eventually wins out and Bortles will be playing over Chad Henne sooner rather than later.
The team that Caldwell has assembled isn't there yet, but with the veteran additions on defense and young pieces on offense, the Jags will take a step forward in 2014. We love Bradley manning this ship with its nose pointed due north.
Overall depth is an issue as Caldwell continues to collect talent. It takes years to stock a barren cupboard.
A more immediate issue has been the run blocking, which hasn't looked good through two games. There is talent on the line, especially Luke Joeckel, but it hasn't jelled yet. Right tackle Austin Pasztor fractured his right hand and had surgery already. Mike Brewster hasn't performed well, causing a likely switch at center. The group has protected the quarterback, but running lanes have been hard to come by.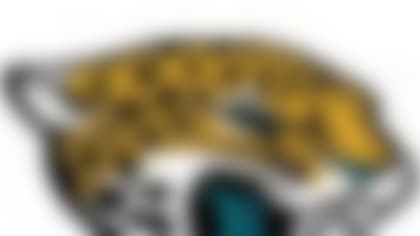 We still don't know what Toby Gerhardt will look like in this offense and behind this line.
Everything can't be about Bortles, can it?
Instead of more gushing about he quarterback, let's point out that converted college quarterback Denard Robinson has looked like an actual NFL running back this season. Ol' Shoelace has been his speedy self; running mainly on the edges while Gerhart takes it up the middle snaps. Robinson has outplayed Jordan Todman and has a good shot to be the lightning to Gerhart's thunder. If the Jags can get Robinson in space just a couple times per game, he could be that offensive weapon the Jags thought he could be last year.
What we'll be saying in February
We'll be effusive about the Jags' sunny future with Bortles under center, Bradley guiding the ship and Caldwell pulling the strings.
Around The NFL's predicted finish: Second place in AFC South, No. 28 in Around The NFL's Power Index.