It's summer time at the NFL.  During the next few weeks, we here at NFL.com  will unveil our Most Underrated and Overrated Players of All Time for all 32 teams and allow users to determine their choices as well.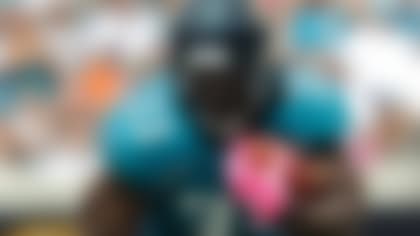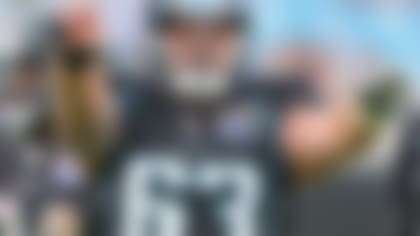 Brad Meester -- C, 2000-present
Offensive lineman hardly receive any accolades unless they're pancaking defenders left and right, but Meester deserves more plaudits. It's hard enough to find a frontline center in the NFL. It's even harder to find one who's so darn reliable: Meester has missed just 15 games in 13 seasons. I'd say that was a second-round draft pick well spent.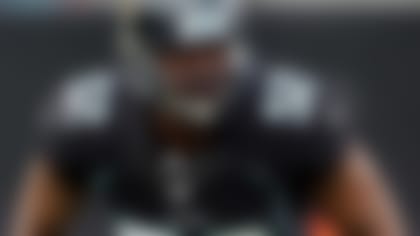 Daryl Smith -- LB, 2004-12
Like Meester, Smith brought remarkable consistency and high-level play to the Jaguars -- at least until last season, when a groin injury allowed the linebacker to play in just two games. Before that, Smith started 122 of 124 games over eight seasons, and it's probably no coincidence that the Jaguars' defense struggled so mightily last year while he was sidelined. Smith is taking his 678-tackle resume to Baltimore, where he could solve the Ravens' problems at inside linebacker.
Jimmy Smith -- WR, 1995-05
Smith ranks 16th in NFL history with 862 receptions. He's 17th with 12,287 receiving yards. He's 10th with 16.1 yards per catch. He's 39th in receiving touchdowns with 67. He posted nine 1,000-yard seasons. So why isn't Smith mentioned in any conversation about great NFL receivers? Most likely he's the victim of playing in Jacksonville, where the media spotlight is, well, light. Had Smith played in a bigger market and mimicked that kind of production, we'd be asking when he's going to the Hall of Fame.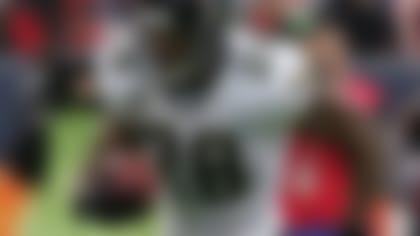 Fred Taylor -- RB, 1998-08
Taylor has the same problem as Smith: incredible production for a team that doesn't make national waves. Taylor had seven 1,000-yard seasons, and he's 15th on the NFL's all-time list with 11,695 rushing yards. His 14,079 yards from scrimmage are 26th-best in league history. So where's the love for Freddie T? As I mentioned in April's best Jaguars draft picks story, Taylor played in all 16 games in just two seasons, so that might have hurt his cause. Taylor was inducted in the Pride of the Jaguars, but you have to wonder if he'll receive any consideration for Canton.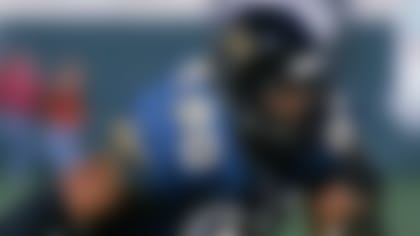 Tony Brackens -- DE, 1996-2003
Brackens is the Jaguars' all-time sacks leader by a wide margin with 55 (Joel Smeenge is No. 2 with 34), so why is he on this list? Because of his post-big contract performance. Brackens burst on the scene with 29.5 sacks in his first four seasons, leading the Jaguars to give him a six-year, $40 million deal. Brackens' $13 million signing bonus matched what Michael Strahan received from the New York Giants the previous year. Unfortunately for the Jaguars, Brackens didn't play like Strahan after signing the contract, enjoying a brief run of success before injuries set in and ended his NFL career.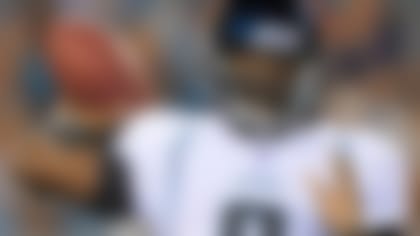 David Garrard -- QB, 2002-12
By 2007, Jaguars fans were tired of Byron Leftwich and clamored for a new quarterback. The team granted the fans' wish, cutting Leftwich just days before the season and installing longtime backup Garrard as the starter. The honeymoon lasted only one season, as Garrard posted a career-high 102.2 passer rating and steered the Jaguars to an 11-5 record and the AFC divisional-playoff round. But the real Garrard came out in the next three seasons, throwing untimely interceptions, holding on to the ball for too long and never sniffing the playoffs again. Garrard made the Pro Bowl after the 2009 season but only after numerous other quarterbacks pulled out of the game. It might be the most undeserved Pro Bowl nod in league history.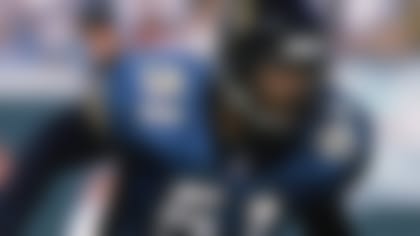 Kevin Hardy -- LB, 1996-01
The Jaguars took Hardy No. 2 overall in the relatively weak 1996 draft, but he didn't produced at the sustained high level required of that status. Hardy posted 10.5 sacks in 1999, making first-team All-Pro, but he had just 18 sacks in his other five Jaguars seasons. He bounced to the Dallas Cowboys and Cincinnati Bengals after a knee injury ended his Jaguars days, and while Hardy was a consistent contributor wherever he played, he wasn't No. 2 pick material.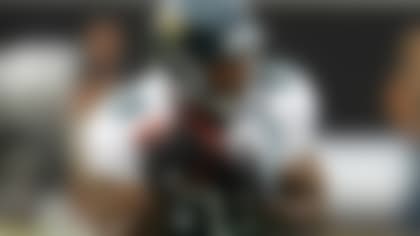 Marcedes Lewis -- TE, 2006-present
The Jaguars took Lewis in the first round of the 2006 draft, expecting him to provide them with a tall, athletic target in the middle of the field. Lewis was slow to the take before busting out in 2010, when he had 58 catches for 700 yards and 10 touchdowns. That earned him Pro Bowl votes from his fans and peers, and a five-year, $35 million contract ($17 million guaranteed) from the Jaguars. So far, that doesn't appear to be money well-spent. Lewis has scored just four TDs in the two seasons after he signed his big deal, and although he nearly matched his career high with 52 receptions last season, his red-zone drops stood out more than his catches.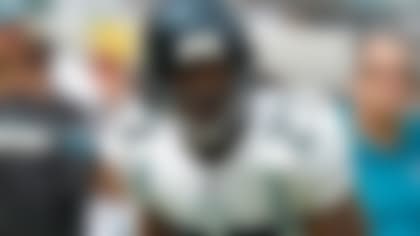 Rashean Mathis -- CB, 2003-12
Mathis' story is a nice one on the surface: Local kid becomes his hometown team's shutdown cornerback. But in reality, Mathis' shutdown corner days were short-lived. His first four seasons were promising, a stretch that culminated in an eight-interception season and a Pro Bowl berth. He injured his quad right before that Pro Bowl, and that seemed to open an injury door that Mathis couldn't close. Mathis suffered through groin, knee and finger ailments, but the Jaguars continued to give him the shutdown-corner treatment, even though division rivals such as Reggie Wayne and Andre Johnson routintely burned him. Mathis showed flashes of greatness, particularly in the 2007 AFC wild-card win over the Pittsburgh Steelers, but the Jaguars were wise to cut ties this offseason.