It's summer time at the NFL.  During the next few weeks, we here at NFL.com will unveil our Most Underrated and Overrated Players of All Time for all 32 teams and allow users to determine their choices as well.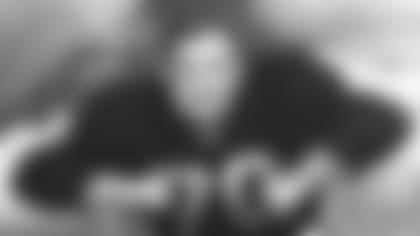 Art Donovan -- DT, 1950, 1953-61
Sure, he's a Hall of Famer and he has a couple of championship rings from his days with Johnny Unitas. He also played in the watershed 1958 NFL Championship Game, but he was better known to younger generations for his funny stories than he was for teaming up with Gino Marchetti to anchor the premier defensive line in football in the 50s. Sure, Rosey Grier and the Giants were considered the gold standard on defense of that era, but Donovan helped to define defensive line play and was an early prototype for modern players. When you look at film of Randy White, Alan Page, Gary Larsen, Lamar Lundy and Deacon Jones, you're seeing an extension of Donovan. That's far more important to the game than his drinking stories. OK, maybe his play comes in at 1A to his stories.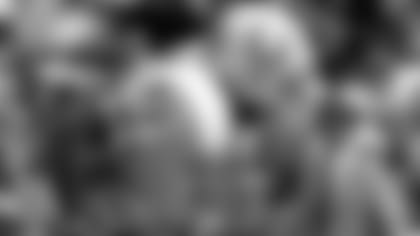 Joe Washington -- RB, 1978-80
For 30 years, the Colts relied on good quarterback play and speedy running backs. Washington fit the mold perfectly. He was a little flash, a little dash and a whole lot of fun. Watching this man run was like watching the personification of funk music. Great moves, shake-and-bake stutter steps, good speed and tough as nails. Unfortunately, he played on atrocious teams in Baltimore, so the move to the Washington Redskins was a blessing for him. Anyone who got to see him play saw a guy who, while not the feature attraction, was definitely a spectacle when he did get the spotlight.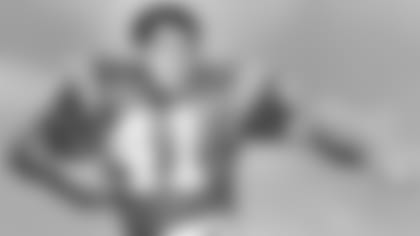 Tom Matte -- RB, 1961-72
In 1965, both Johnny Unitas and Gary Cuozo went down with season-ending injuries. In a pinch, Don Shula made Matte the starting quarterback and put a list of plays on his wristband. He then went out and helped propel the Colts into the playoffs where they lost a controversial game to the Packers after a missed field goal was erroneously called good. He also still holds the all-time record for yards per carry in a Super Bowl (10.5). No one talks about him anymore, but they should. The dude could straight up play and was heir to Alan Ameche in the backfield.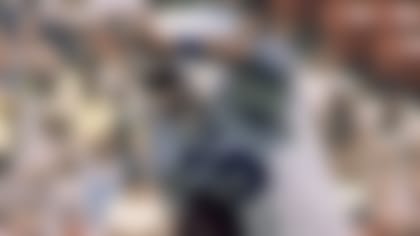 Lydell Mitchell -- RB, 1972-77
Wow, what a back. From 1975-77 this cat ran for 1,000 yards at a time when getting 1,000 yards was THE benchmark for excellence. He also led the league in receptions twice and went to three straight Pro Bowls. The only contemporary that could touch him in terms of raw talent and versatility was Chuck Foreman in Minnesota. His career was far too short, but when he was on the field he was absolute dynamite. How can I call him underrated, you might ask? Because history has a way of forgetting guys who were brilliant for three years. He's not Walter Payton, but for a few years there he was in the same league as him. That's enough for me.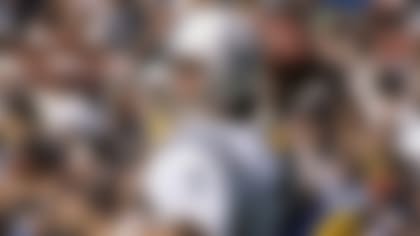 Bert Jones -- QB, 1973-81
There are some folks who call him the greatest quarterback talent they ever saw. Taking an undermanned and outgunned Colts team up against the Raiders and Steelers every year was a bit much for him, even if he was the precursor to John Elway. For the '70s he had great numbers, especially 1976 when he completed 60 percent of his passes and sported a sparkling 102.5 passer rating. Injuries eventually robbed him of his skills and he finished with the Rams at the age of 31. If you want to see him at his best, watch him against Ken Stabler in the 1976 AFC Divisional Playoff game in Baltimore. If you watch him and catch him in just the right light, you can see where John Elway got the blueprint for his game.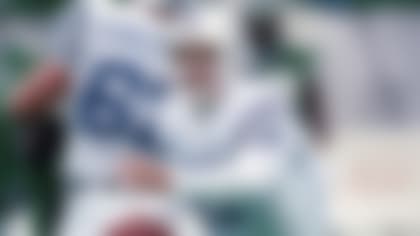 Jeff George -- QB, 1990-93
When the Colts traded away Pro Bowlers Andre Rison and Chris Hinton for the rights to draft Jeff George first overall, they were banking that the highly touted prospect would reach his potential. Obviously, they were wrong. In four seasons with Indianapolis, George failed to record a winning season, including a historically bad 1-15 season in 1991. The big-armed QB showed flashes of greatness during the rest of his career, but in the minds of Indianans, he will always be the hometown kid who couldn't live up to the hype.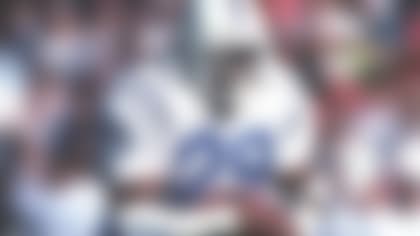 Eric Dickerson -- RB, 1987-91
After the Rams trade, Dickerson was never the same. Sure, he still had the speed and power, but watching him in a Colts uniform was unnatural. He went from a Super Bowl contender to a very mediocre team that didn't have a passing game and had a pretty marginal offensive line. He had three big years in Indianapolis, but his decline after the 1989 season was swift. Sure, the trade worked out for Indy by getting them into the playoffs a couple of times and propped the team up, but Dickerson's stint is better known for him leaving Los Angeles more than it was about him coming to Indianapolis.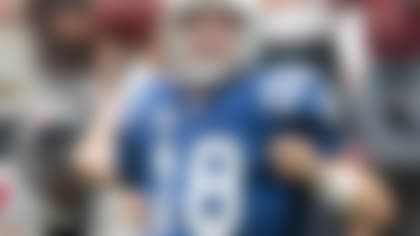 Peyton Manning -- QB, 1998-2011
This is not to troll anyone, but the hand wringing over whether he should stay or go was pretty much pointless. That's why he's on this list. Not because he kept losing to New England in bad weather. Not because Brady always seemed to have his number. And certainly not because he has happy feet and always seemed to make a really bad throw in the fourth quarter. No, it's because when you have a chance to draft Andrew Luck and hit the reset button on your franchise instead of letting your veteran ride off into the sunset while you surround him with less-talented spare parts, you do it and never look back.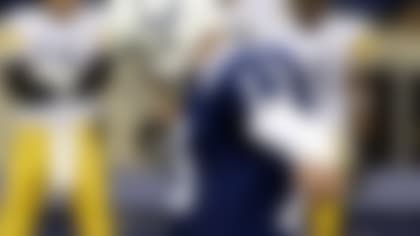 Mike Vanderjagt -- K, 1998-05
One kick can change everything. It's the 2005 Divisional Playoffs and the Indianapolis Colts are down 21-18 to the Pittsburgh Steelers. There are 21 seconds left on the clock and the Colt's once Pro Bowl kicker has a chance to tie the game up and send it to overtime. You know where this goes. The ball sails wide right and the rest is history. The fact that he once successfully kicked 42 consecutive field goal attempts will always be overshadowed by that miss.  He left the Colts after the 2005 season and they won the Super Bowl the next year.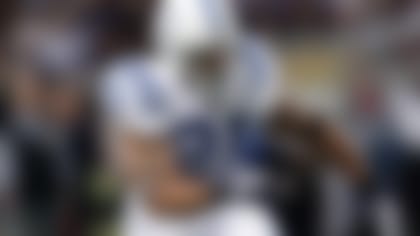 Bob Sanders -- S, 2004-10
This selection is sure to be the most controversial as Sanders is an Indianapolis legend. After being hurt for much of the 2006 season, he returned in the playoffs and helped lead the Colts to the Super Bowl championship. He then followed up that performance by winning the Defensive MVP award for the 2007 season. So what's the gripe? He was simply too injured. From 2008 to 2010 he only started in nine games for the Colts and his career was cut short in 2011 when he ended the season on the IR for the fourth year in a row. Sanders will always be known as one of the Colt's greatest on-field leaders, it's just too bad he spent half his career on the sidelines.
-- Zachary Posner and Sean Neumann are *guest contributors to NFL.com