Motivational speaker Dr. John C. Maxwell once said, "If you're the smartest one in the classroom, then it's time to move to a new classroom." I agree with him, his quote also relates to training.
If you're the fastest, strongest, most well conditioned athlete in the gym, then you may need to look for a new gym.  Train with athletes who are physically better than you in certain areas--and who push you to improve daily--is very important.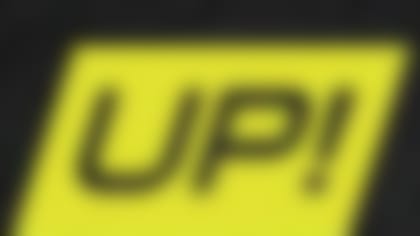 Want to take your workout to the next level? Check out NFL Up! to see workouts from the gridiron elite so you can up your game. More...
Below are three components to look for when assessing your training environment:
1.    A fun atmosphere.  You want to find an environment that is exciting. Workouts should be challenging, but they should also be fun.  Training in an atmosphere that allows you to work hard and to enjoy your workout is very important for long-term success.  Positive motivation and specific feedback from your coach and training partners is a vital part of an enjoyable atmosphere.  Negativity breeds negativity, so working out with people who are positive and encouraging will definitely help bring out the best in you.
2.    A competitive atmosphere.  The scripture Proverbs 27:17 is posted in several weight rooms throughout the country and states, "As iron sharpens iron so one man sharpens another."  Getting better is not automatic, so finding an environment wherein you are challenged is crucial.
Workouts should be competitive in nature.  If you're an athlete aspiring to become bigger, faster and stronger, you must train with athletes who are bigger, faster and stronger than you.  Your training partner should push you beyond your limits, helping to break down your personal strength and speed barriers. This competition should be the healthy kind that challenges each individual to improve.
Workouts should promote healthy living both inside and outside of the gym. Choosing training partners who will hold you accountable will help your development not only as an athlete, but also as a member of society.  The right strength and conditioning coach and training partners can certainly become like extended family.
3. A learning atmosphere.  A necessary part of an educational atmosphere is having coaches and training partners who will tell you what you need to hear, not just what you want to hear.  Speaking the truth (in a positive fashion) is required to allow persons to learn and grow.  Communication with your coach and training partners is important and will help you become more educated. As an athlete you should understand why you are doing every exercise and how it is going to make you a better player.  When you understand why you are doing the exercises, you are more apt to build confidence in knowing that the workout program will produce results.
Don't waste another day of going through the motions in your workout. Find a "growth environment" that will challenge you to reach new heights and to fuel your potential. A fun, competitive and learning atmosphere will help you ignite your workouts and your life.
- Clif Marshall is the Performance Director at Ignition® where he is responsible for the design and implementation of both the strength and speed programs for all athletes.