NFL RedZone presents every touchdown from every week of the 2019 NFL season!
In the UK NFL RedZone runs commercial free for over 6 hours on Sky Sports Mix and NFL Game Pass beginning just before 6pm each and every Sunday of the regular season. Host Scott Hanson throws to games whenever a teams is close to scoring a touchdown to ensure an adrenaline fuelled 6 hours packed full of action.
If you want to stay across all the games then NFL RedZone is not to be missed.
Sky customers can now watch Sky Sports Mix as part of their basic subscription packages so you don't need to have a Sports or Movie package to watch this channel.
You can find Sky Sports Mix on Sky Channel on 121 (SD) and 819 (HD) whilst on Virgin Media it is on channel 510 (HD) and 520 (SD).
NFL Game Pass is the ultimate way to watch the NFL around the world* and now, on more devices than ever. NFL Game Pass provides fans access to live games**, and an unprecedented amount of original content to watch on-demand, when and where you want. This season, it will also be home to NFL 100, that will feature hours of original content covering the league's history and previewing the next 100 years!
With an NFL Game Pass Pro subscription, fans have access to live games** from preseason to Super Bowl LIVE. But it's more than just live games, as fans enjoy several game replay options, NFL RedZone, NFL Network 24/7, and original shows including Hard Knocks and A Football Life.
With NFL Game Pass Essential, fans will never miss a touchdown on Sundays thanks to NFL RedZone. It also provides access to Game in 40', a replay option condensing every single snap of the game in only 40 minutes, and all of the best on-demand content the NFL has to offer.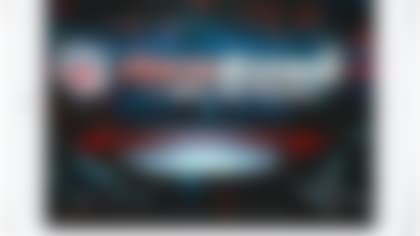 New this season, NFL Game Pass Free has now been revamped. Enjoy access to NFL Network 24/7* and short highlights from every game; and now, access selected on-demand shows including NFL Game Pass exclusives.
We know that choice and control is critical to all NFL Fans, which is why NFL Game Pass is available on more devices than ever before. In addition to mobile apps, Amazon Fire TV, Chromecast, Apple TV, Xbox, PS4, fans can now enjoy football on Samsung and LG Smart TVs!
Exclusive to NFL Game Pass Pro:
- 256 live** and on-demand games
- Watch with RedZone
NFL Game Pass Pro & Essential:
- NFL RedZone live
- Available on mobile devices, Amazon Fire TV, Chromecast, Apple TV, Xbox, PS4, Samsung Smart TV and LG Smart TV [NEW IN 2019]
- Exclusive content [NEW IN 2019]
Excluding USA, Canada and China
Blackout restrictions apply in the UK & Republic of Ireland during the regular season * NFL Network not available on NFL Game Pass Free in Mexico
*Additional blackout restrictions apply in the UK and Republic of Ireland