At one point this season, DeMarco Murray had rushed for more yards on first down than any other running back had totaled on all downs combined.
Next up for a coaching job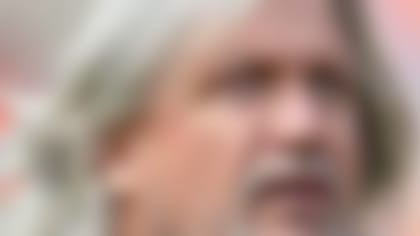 Conor Orr takes a look at five assistants -- like Rob Ryan -- waiting in the wings to get a head coaching gig next offseason. READ
Defensive coordinator Todd Bowles has received due credit for maniacal blitzes and a creative deployment of more than a half-dozen defensive backs this season. His game plan at Dallas offered more than just a subtle scheme adjustment.
"(Bowles) had told me during the week that he was going throw in a little different wrinkle," general manager Steve Keim explained, "from a schematical standpoint that they haven't seen yet."
"Todd Bowles has done a great job masking limitations and catering to players' strengths," Keim told NFL Media columnist Michael Silver on Sunday, "and putting them in position to succeed."
Unfortunately for Keim, Bowles has been so impressive in compensating for the Cardinals' personnel shortcomings that other organizations are beginning to take notice. Bowles will be one of the NFL's hottest head-coaching candidates in January -- and the players know it.
"Todd Bowles is great," Dockett emphasized to Silver. "I hope he stays, because we're going to be so good next year."