I play in quite a few fantasy leagues here on NFL.com/fantasyfootball, and I manage my teams mainly from my smartphone on the NFL Fantasy Football mobile app. And when I hop on the bus for my morning commute and check out my rosters for news updates or advice tidbits, it's usually pretty early in the morning. So early that the sun hasn't even broken the horizon yet. And although I'd love to catch up on some of the great articles our fantasy staff provides each week, I'm not yet awake enough to take in all of the in-depth written content.
So when NFL Now launched a few months ago, I decided to give it a whirl. Once I downloaded the app, logging in was easier than I thought it'd be. I just plugged in the same information I use to login to NFL.com to manage my fantasy teams and I was off and running. Then, I poked around a bit to find out that there were loads of ways to customize my own channel so that my feed wouldn't be inundated with stuff I didn't care about.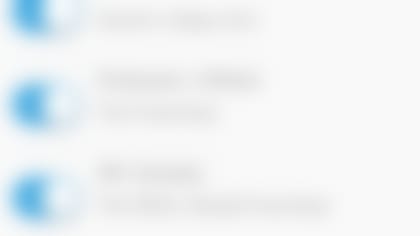 Basically, I just told the app what video content I wanted to see and it literally overflowed my personalized channel with only the information I wanted. Tons of videos tailored specifically for my fantasy teams loaded up. And for a fantasy diehard like myself, all of the lineup advice I could ever dream of is available to me in video form every day. Seriously, when I say everything, I mean everything including player outlooks, waiver-wire candidates, stat alerts, 'Start 'Em, Sit 'Em' advice, danger zone players, and weekly recaps of every fantasy player that I own on all of my teams.
It was almost too easy to switch on fantasy content within the NFL Now settings console as you can see in the image to the right.
Although I'd like to think otherwise, it's just not possible to win all of my fantasy leagues every season. So if I ever feel like bailing on one of my teams, I could just come back to this console and turn off a specific fantasy team's content. That way, my channel isn't full of player updates that I want to forget about.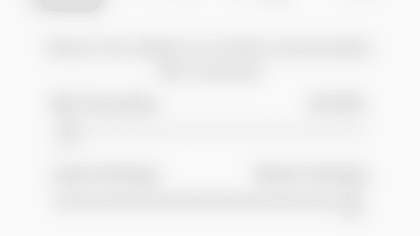 Editor's Note: You should always fight to the finish in all of your fantasy leagues. Go down with dignity! *
Here is where it gets really nifty. In the "My Channel" settings (pictured to the left) I was able to use the custom sliders to dictate just how much of each category of content gets filtered into my personal stream. I'm a fantasy geek so I have that slider all the way up. All fantasy, all the time!
Another cool feature with NFL Now is the ability to go directly to all of your fantasy leagues where you can scroll through current and past matchups. So if my only moment of glory last week was Roddy White's late touchdown against the Ravens, and I wanted to relive the only good part of my Week 7, I could. Or if I had missed a big play that caused my team to lose and wanted to find out how it all went down the drain, I could do that as well.
Every big play from my fantasy team and my opponent's is listed within your fantasy team's page. And after a big win, I find it rather comforting to relish in the glory of it all by watching my players big moments over and over...and over.
So if you're a fantasy freak like me, I highly recommend downloading NFL Now and giving it a spin for yourself. You can thank me after you win your fantasy championship!
Matt Franciscovich is an associate fantasy editor at NFL.com. Follow him on Twitter **@m_franciscovich**.