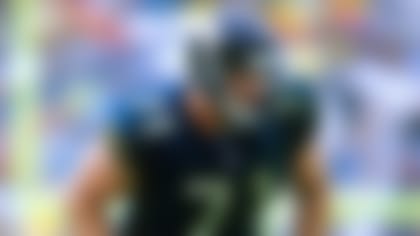 Tony Boselli, offensive tackle
Is it better to be really good for a long time or great for a short period of time? It's an age-old debate among voters for the Pro Football Hall of Fame and arm-chair voters alike. Boselli certainly fits in the latter category. The best left tackle of the late 1990s had his career cut short by shoulder problems at age 29. Despite playing less than seven full seasons (just like Hall of Famers Gale Sayers and Doak Walker, mind you), Boselli made five Pro Bowls and was first-team All-Pro three times. Just consider what recently minted first-ballot Hall of Famer Walter Jones told me: "You know ... when I first got into the league, you had Tony Boselli. I think that was the guy that I said, 'Man, that's the way I want to play left tackle ... when I was coming through (the NFL), that was the guy. I remember the game against Bruce Smith (the 1996 AFC wild-card round matchup between Boselli's Jaguars and Smith's Buffalo Bills) ... I think Tony Boselli was the, you know ... the premier technician." That's a large stamp of approval. Literally.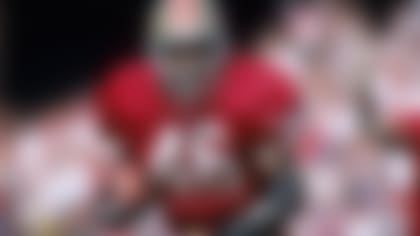 I always thought McDonald and Steve Atwater took the mantle of "best safety in pro football" from Ronnie Lott in the early part of the 1990s. And while Atwater was a fierce hitter, McDonald was the most complete package in the game. He was fantastic in run support. He intercepted 40 passes. He forced 10 fumbles. He amassed more than 1,000 tackles in his career -- including an incredible 155 in 1989. "He was the smartest guy I ever played with," said former 49ers teammate Eric Davis. And while Davis extolled the virtue of McDonald's football IQ, let's not forget about McDonald's six Pro Bowls and one Super Bowl ring. Side note: I still think there aren't enough safeties in Canton. I would put John Lynch, Darren Woodson and McDonald all in tomorrow.
Steve Tasker, special teams/wide receiver
If Ray Guy made it in last year and fellow kicker Morten Andersen is worthy of the semifinalist list again this year, why can't the premier special teams coverage guy of all time get a bronze bust? Tasker could also block punts and was -- as Jim Kelly has pointed out many times -- a reliable wideout when called upon. I asked Nate Burleson -- another former wideout who also had to cover kicks early in his career -- about the viability of putting a special teamer like Tasker in the Hall of Fame, and this is what he said: "He impacted the game. And if he was the best at what he did, he should make it." On that note, the special teams dynamo was impactful enough to make seven Pro Bowls.
Herschel Walker, running back/kick returner
Short and sweet: If it's the Pro Football Hall of Fame -- and not the NFLHall of Fame -- shouldn't Walker be a shoo-in? In three USFL seasons, No. 34 put up well over 5,000 yards rushing, and he was arguably the top-flight performer in a league that also included Jim Kelly, Reggie White and Steve Young, all of whom have since made the hall. And in case you think Walker wasn't anything in the big leagues, consider that he amassed 18,168 all-purpose yards (ninth all time) and topped 25,000 in both leagues combined (that's ridiculous).
Ricky Watters, running back
Not sure I've ever discussed a player whose legacy people are more divided about. Watters was the consummate producer. Wherever he went, his teams put up numbers and generally won. Watters made the postseason six times and played on just two losing squads in his 11-year career. He rushed for more than 10,000 yards while totaling a healthy 14,891 yards from scrimmage. Watters would, at the very least, have topped 11,000 yards if not for an injury-shortened final season. Detractors could point to a career per-carry mark of 4.1 yards, along with several seasons under 4 -- and the "For who? For what?" incident -- as indicators of Hall-of-Very-Good status. That said, this guy was as versatile as it got early in his career, and he made hay behind some so-so lines late in a brilliant, if not forgotten, tenure in the NFL.