It's summer time at the NFL.  During the next few weeks, we here at NFL.com  will unveil our Most Underrated and Overrated Players of All Time for all 32 teams and allow users to determine their choices as well.
Ah, it's that time of the year again. Time for another run at arbitrarily ranking players from every franchise to engage and provoke our audience as we await the start of the regular season. Jim Reineking and I had the honor of writing the Packersbest and worst draft picks, so we've been given the keys to the kingdom yet again to do the most overrated and underrated Packers of all time. We've removed the handicap of the Super Bowl era this time around, so let the dissension begin!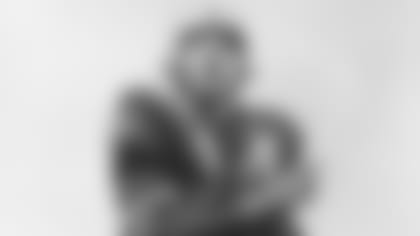 Bobby Dillon -- DB, 1952-59
Don't know Bobby Dillon? Don't worry, not many do. Dillon's last season as a Packer was Vince Lombardi's first as a coach, which not surprisingly was the winningest season Dillon was a part of. Poor Bobby Dillon only won 33 games in nine seasons as a Packer, missing out on Lombardi's dynasty in the 60s. So why does he make this list? Dillon was one of the original ball-hawks in the NFL. His 52 career interceptions are the all-time mark in Packers' history. And he nabbed those in an era when the running game ruled all. By comparison, Charles Woodson, another notable playmaker, has 55 career interceptions in 15 years. And those are from an era when everyone is slinging the rock as if their life depends on it.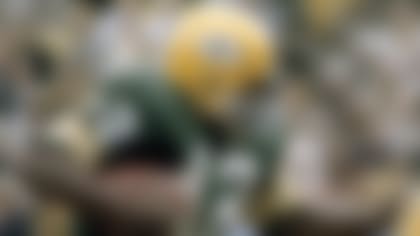 John Brockington -- RB, 1971-77
Brockington played during some dark days in Packers history, namely the early years of the post-Lombardi hangover that saw the team make one playoff appearance in the first decade after Lombardi's departure (a 16-3 loss to the Washington Redskins in 1972). Nevertheless, Brockington was a bright spot during those dark times, becoming the first player in NFL history to rush for over 1,000 yards in his first three seasons in the league. Brockington rushed for 1,027 yards and eight touchdowns in that 1972 playoff season as well. Had he played during a more competitive era of Packers' football, Brockington might be one of the most fondly remembered running backs in Packers history.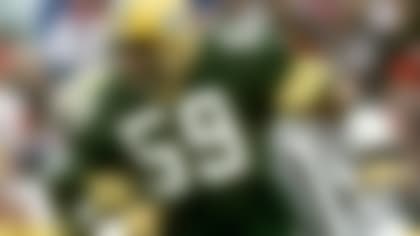 John Anderson -- LB, 1978-89
After being selected in the first round by the Packers in 1978, Anderson was their defensive anchor for 12 seasons. Anderson is the all-time Packers leader in tackles, and he shares the team record for interceptions by a linebacker with none other than Ray Nitschke at 25. Anderson was a constant contributor, notching tackles, sacks, and interceptions year-after-year. He was nominated by Pro Football Hall of Fame voters as a member of the 1980s All-Decade team, and he is a member of the PackersHall of Fame.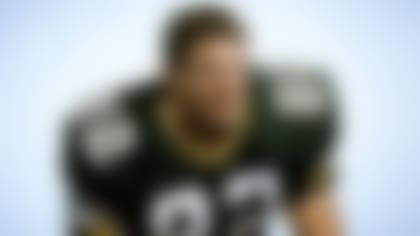 Paul Coffman -- TE, 1978-85
Coffman was an unheralded weapon in some potent Green Bay offenses, largely because he didn't set the stat sheets on fire and because Hall of Famer James Lofton was garnering all the attention. Coffman quietly produced exceptional statistics for a tight end before the positition really became en vogue. During his career in Green Bay, Coffman had six seasons with over 40 receptions. By comparison, Hall of Fame tight ends Ozzie Newsome and Kellen Winslow, who played during the same era, had seven seasons with over 40 receptions each. Coffman's consistency helped him reel in 322 receptions as a Packer, good for 10th all time in Packers history.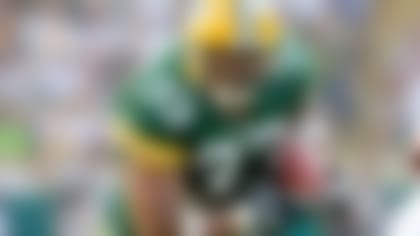 William Henderson -- FB, 1995-06
Fullback is without a doubt one of the least sexy positions in football, with the warriors that play the position rarely getting the credit they deserve. That was the case for Henderson for over a decade, as he was respected in astute football circles and Wisconsin, but few outside those realms knew how good he was. Henderson was arguably the best blocking fullback during the late 90s, paving the way for nine 1,000 yard rushers in his 12 years in Green Bay. He was a reliable pass-protector, and had sure hands out of the backfield, catching 320 passes in his career. After years of stellar service and play, Henderson finally got the credit he deserved with a Pro Bowl appearance in 2004 to go along with a first team All-Pro award.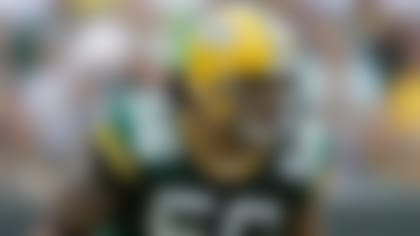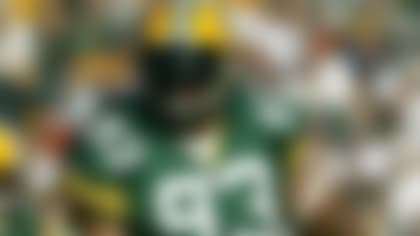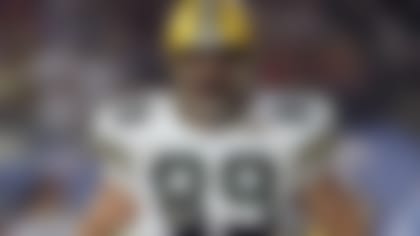 Mark Chmura -- TE, 1992-99
Many pedestrian receivers came to Green Bay and benefitted from the otherworldly talents of quarterback Brett Favre. Perhaps no player benefitted more than Chmura, who became a fan favorite in Green Bay due to Favre's knack for finding the tight end on pass plays. In 1995, Chmura -- who got to three Pro Bowls on the strength of Favre's rifle arm -- had career highs in catches (54), yards (679) and touchdowns (seven), but failed to match those totals again. In the Packers' Super Bowl-winning season of 1996, Chmura somehow managed zero touchdown passes for the league's highest-scoring offense.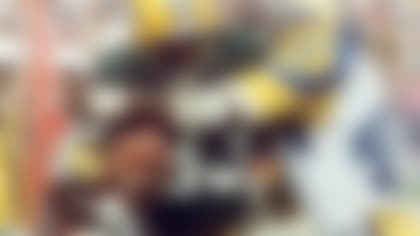 John Jefferson -- WR, 1981-84
As part of one of the most dynamic receiving corps ever assembled in the San Diego Chargers' famous "Air Coryell" offense, Jefferson was steamrolling his way to a Hall of Fame career when a contract dispute disrupted his march toward Canton. After three consecutive 1,000-yard receiving seasons in his first three NFL seasons, Jefferson wound up getting traded from the Chargers to the Packers in 1981. Jefferson added to an explosive offense in Green Bay that already featured Lofton, the underrated tight end Paul Coffman and Lynn Dickey. However, Jefferson never again matched the production of his time with the Chargers, failing to reach the 1,000-yard plateau again.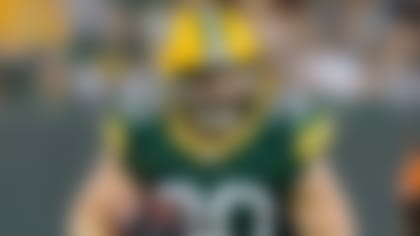 John Kuhn -- FB, 2007-12
Kuhn emerged from D-II Shippensburg to become an on-field contributor and ultimately a cult hero for the immense fanbase of one of the NFL's premier franchises. Unfortunately, this sort of sentimentality lends itself to overvaluing a player's worth. In the NFL Network's "Top 100 Players of 2012" countdown, Kuhn checked in at No. 92 (eight spots ahead of Tennessee Titans running back Chris Johnson and two spots ahead of Seattle Seahawks back Marshawn Lynch). That placement drew the ire of some experts, especially considering how fullbacks are nearly extinct in the NFL. In a Packers offense loaded with explosive talent, Kuhn's touches take away from more capable players.