If there's one thing you learn in life, it's that making a strong entrance can create tons of excitement. This isn't quite the same as "you never get a second chance to make a first impression", although it's close. It's more akin to John Cusack listing the top five side ones, track ones.
Think about it ... would Thriller be the classic it is if it opened with "The Girl is Mine"? Would people have cared about Appetite for Destruction if it didn't start with "Welcome to the Jungle"?
Similarly, you'd like to expect the same level of ferocity from your fantasy studs in Week 1 of the season. If a classic album starts with a banger of a track, you'd expect that a legendary fantasy football campaign would begin with a #KABOOM. That's why we're Going Deep this week to see who some of the top Week 1 performers have been in recent seasons and what it has meant for their fantasy fortunes.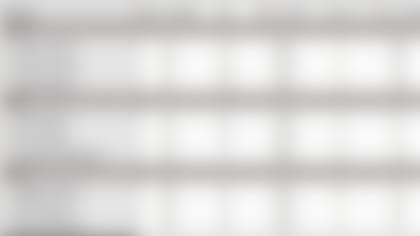 We'll start here since it stands to reason that this position would have the widest variance and would be harder to figure. It didn't disappoint. Looking at the top three Week 1 wideout performances over the past three seasons, it wasn't surprising to see a nine different names. However, it was a little surprising to see the wide variance in where some of those players finished.
Apart from Steve Smith and Wes Welker in 2011, guys who came bursting out of the gate rarely seemed to keep that momentum going all season long. Is it because defenses were keying on a particular team's No. 1 receiver, allowing a secondary option to get loose? Do passing games just take a little longer to crank up in the regular season? These are questions for a much smarter man than myself. But the point remains that big success in Week 1 isn't necessarily a true predictor of season-long fantasy receiver success.
That isn't to say that some of the top guys haven't had good starts to the season. In 2011, Calvin Johnson posted 88 yards and a pair of touchdowns. Last year, Brandon Marshall had 119 yards and a score. In short, good fantasy receivers are likely to have big first weeks. But not everyone that has a big first week is a good fantasy receiver.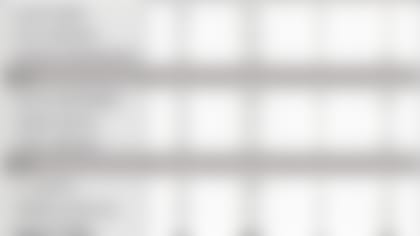 Ah ... a little more clarity. Sort of. Generally, rushers who started the season in a big way were able to maintain that level of production throughout the season. That's not a complete surprise when you figure that a player who is his team's workhorse at the beginning of the year, is likely to be the workhorse in the middle of the year and at the end of the year as well.
Of course, there are expections to every rule. In this case, there are a couple. One takes the shape of Cedric Benson, who was the picture of inconsistency in 2011 and found himself with a dearth of touches as the season progressed. The other? As always, the injury bug tends to be a fly in the fantasy ointment and manifested itself in the case of Darren McFadden and DeMarco Murray (I can already hear your sighs of frustration). But while healthy, they were on pace to post quality seasons.
The takeaway? A running back with a big first week is generally a pretty safe bet to be a productive member of your fantasy roster. As long as he stays off the injured list, that is.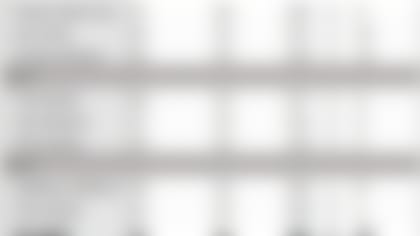 But here it is -- the fantasy motherlode. If you're looking for any position where Week 1 success more consistently translates to long-term prosperity, it's the guys slinging the rock.
Maybe because it's a passer's league. Maybe because they control so much of the offense. Whatever the reason, a quarterback who comes firing out of the blocks generally keeps a hot arm all season long. The 2011 season was probably something of an anomaly; what are the chances that three of the top four quarterbacks are all going to explode in the first week? But aside from Jay Cutler's fall off last season, everyone on the list finished in the top half of the fantasy rankings -- meaning they were worth drafting in leagues with 10 or more teams.
And really, that's all you're looking for. Is my quarterback going to be worth the pick I spent on him? Or better yet, is the quarterback I spent a pick on actually going to produce for me when I need him to? If past is prologue, you'll know the answer to that by the time Monday night is over with.
Marcas Grant is a fantasy editor for NFL.com and a guy with "Seven Nation Army" on repeat. Follow him on Twitter @MarcasG.