In case you haven't been paying attention this preseason, we've hipped you to the SAP Player Comparison Tool, which is an important appliance to add to your fantasy toolbox for 2013. So far we've spent a lot of time letting you know how different players stack up when it comes to draft value, but now the lights are coming on and it's time to figure out who should be in your starting lineup when Week 1 kicks off.
Julio Jones vs. Roddy White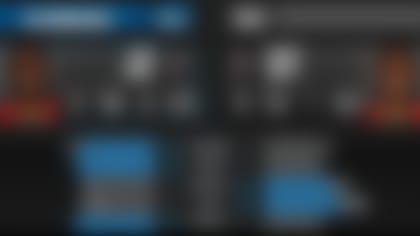 SAP Player Comparison Tool:Fantasy owners endlessly debated what effect Atlanta's two pass-catching studs would have on each other in drafts. But picking teams doesn't mean the conversation is over. Week 1 should bring a high-scoring matchup against the division-rival Saints and it's the young fella, Julio Jones, who earns the nod from the SAP Player Comparison Tool.
NFL Fantasy LIVE: The SAP Player Comparison Tool is right in line with how we're thinking at NFL Fantasy LIVE. Roddy White is a quality starting option in all formats, but in a head-to-head matchup, Jones looks ready to take off in his third NFL season. Look for Julio to take wing in Week 1.
Matt Forte vs. Reggie Bush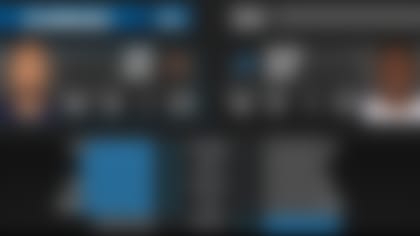 SAP Player Comparison Tool: It's a matchup of two pass-catching NFC North running backs playing in new offenses. But when it comes to who should get the start for your fantasy team, the SAP Player Comparison Tool goes with Chicago's offensive forte -- Matt Forte, that is. The multi-dimensional back wins in just about every category and turns out to be a no-brainer, even in PPR leagues.
NFL Fantasy LIVE: We wholeheartedly agree with the SAP Player Comparison Tool here. Bush's value might be elevated from where it has been over the past couple of years, but he's trumped by Forte's abilities as a rusher. Plus, Marc Trestman's ability to make huge weapons out of his running backs is more than intriguing.
Darren Sproles vs. Cecil Shorts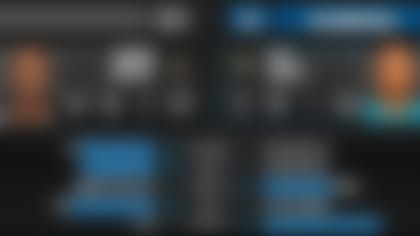 SAP Player Comparison Tool: In trying to fill a flex spot, we compared one of the perennially underrated fantasy running backs with one of last season's biggest fantasy surprises. Who does the SAP Player Comparison Tool lead with? It's Cecil Shorts, who wins on intangibles -- hopefully one of which isn't his starting quarterback.
NFL Fantasy LIVE: In the overall rankings, it's Sproles over Shorts, but that's more of a long view. When it comes to the first week of the season, that gap closes significantly since Shorts gets the first crack at a woebegone Kansas City Chiefs offense. And with Justin Blackmon out of the equation for the first four weeks, he'll see plenty of chance to make plays.