Our digital features editor, Amar Shah, has never played fantasy football until this year. He chronicled his adventures this season.
It's done.  No more games, line-up changes or trash-talking. No more driving my wife crazy or annoying my co-workers. Although, I will continue to annoy Michael Fabiano, as it has become my life's goal to dethrone him in fantasy. I feel a tinge of melancholy this week with no fantasy football to look forward to. It's become a microcosm of life itself, a mini-laboratory of analysis, decision-making, regret and epiphany. Frankly,  an obsession. I became Captain Willard from "Apocalypse Now."  My Colonel Kurtz becoming the fictional fantasy trophy I would win. But the season was no horror. Finishing third came close.
Initially, before I started this entire endeavor, I thought winning at fantasy football was like winning a raffle at a fair. A lucky draw of a line-up. Sure, there was a little of that, but mostly, it became about looking at the cold-blooded, objective stats and then making a gut-wrenching decision that you'd likely question days after. Here's a quick recap of the lessons and regrets I learned from this year. Hopefully, I'll be back for a second go-round. We'll see.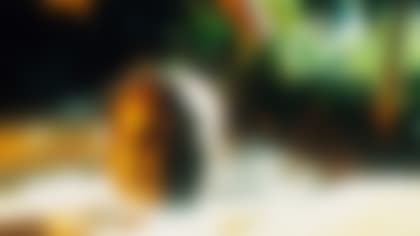 Martin injured his labrum in Week 7 against the Atlanta Falcons and missed the entire season. He was a consensus choice for my #2 slot in our fantasy draft, but I can't help wonder how well I could have done with Jamaal Charles or Marshawn Lynch. I also lost Randall Cobb in Week 6. He was my third round pick. Well, as in life, things happens. You deal with it.
Easy to admit now. But I traded for Percy because I was blinded by collegiate loyalty. There was a smidgen of hope he would be healthy, but I basically gave away Chris Johnson and Martellus Bennett to my nemesis Team Alison Brie for one reception for 17 yards. He was as productive as the 4-8 Florida Gators.
3) Subjecting my wife to my whims
I've been married nearly nine years. I consider myself a good husband, but these last four months, I've not been as attentive and understanding as I should be as a spouse. Fantasy took over time that should have been spent listening, cuddling and contributing around the household. I admit I did enjoy the convenient excuse of using fantasy football as a work related "get out of doing the dishes" card.
1) Waiver Wire - At the end of my season, I only had Maurice Jones-Drew and Anquan Boldin left as the original members of my Team Amarica roster. Philip Rivers, Harry Douglas, Pierre Thomas were all players I picked up on waivers. I see being a future GM in my future.
You sometimes have to put it all on the line. I'm an editorial entrepreneur and I took a giant swing and traded Tony Gonzalez, Andre Ellington and Trent Richardson for DeMarco Murray right before the trade deadline. That sort of worked out.
3) Listening to your elders
I sought the advice of every person and object I knew for fantasy advice. Sometimes, I spoke with fantasy experts like Adam Rank and Dave Dameshek. Other times I sought advice from inanimate objects who whispered wisdom into my ear. Or maybe, I just need help. But that five minutes, before your rosters lock up, you have to decide and filter through all the chatter and make that decision. Then you regret or celebrate.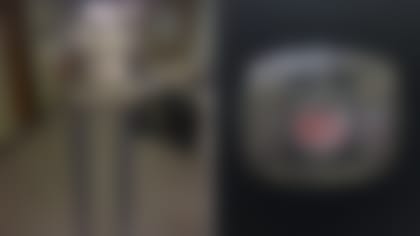 I could ponder and ruminate endlessly about the meaning of fantasy football and my first-timer experience, but I'll use the Occam's Razor principle here: Fantasy Football is simply fantastic fun. And I'm missing it already.
*Amar Shah is the Digital Features Editor at NFL.com. He's taking 2014 fantasy advice and is looking for the proper apology gift for his wife. You can reach him at @amarshahism.
*
Previous articles in the Series: