*Our Digital Features Editor, Amar Shah, never played fantasy football until this year.  Somehow, he made it to the semi-finals, but ended up getting schooled by the Hall of Famer, Michael Fabiano. 
*
And like that, my magical fantasy clock has struck midnight. The streak, the season and my Cinderella story is over. Michael Fabiano's Elusive Pimpernels crushed my Team Amarica in the semi-finals and all my fanciful dreams of becoming champion of the NFL Desk League dissipated faster than Jaden Smith's chance at a Golden Globe nod.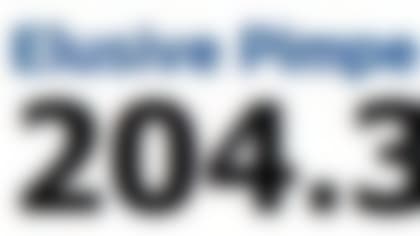 Despite my Ali-ish boasting and tactical trolling efforts all week, I knew I was in for a raucous rumble. A tough fight made even harder when Eric Decker and Philip Rivers combined for a measly 21 points in Thursday night's game. Coming into Sunday, I had a terrible sense of foreboding that my eight-game winning streak, one that took me from 1-5 to the semis, was on its last leg. I shared my fear with my wife. She just nodded. "You've had a good run, she said. "I didn't think you'd win a single game." She was more worried about the upcoming holiday visit from my parents and brother.
A few minutes before Sunday kickoff I embroiled myself in roster juggling. Maurice Jones-Drew was out. Should I start Jacoby Jones in the flex or Pierre Thomas? Or should I pick up Jordan Todman off waivers? I sought advice from the Twitter trust.
The good news was that the Todman gambit worked. He collected a solid 19.3 points. But my wide receivers completely tanked. Neither Anquan Boldin, Harry Douglas nor Decker could manage more than 10 points. And then, Jamaal Charles happened.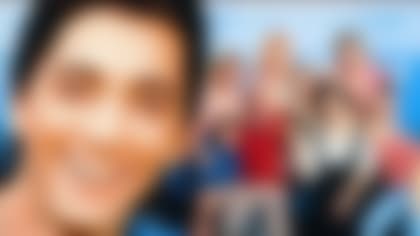 One of my favorite movies is "The Hustler" starring Paul Newman and Jackie Gleason. When it came to our fantasy match-up I envisioned myself as up-and-comer "Fast Eddie" Felson challenging the champ "Minnesota Fats" at the pool hall. I was brash, slick and full of moxie and Fabs was the old veteran. But like in the movie, I was in over my head. Fabs put forth a lineup that completely annhilated my roster. By Sunday evening, I was ready to give my concession speech.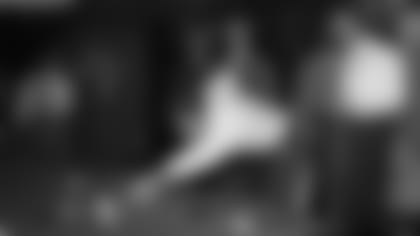 Fabs couldn't help but rub in his victory. I tried to hit back.
I did allow him to have the last word.
Raising league fees on me? Totally unfair.
I also reached out to others to assess my performance such as Dave Dameshek.
His advice has served me well despite his denial of not knowing my name.
He's just bitter. I will go undefeated next year.
The fourth time will be the charm. My flock of followers demands it #putamaronfantasylive
This loss stings more than I thought. I could stand losing a close battle, but to be humilated like this is simply embarrasing. Alas, I must win my consolation game this week for third place. Time to start a new winning streak.
*Next Week: A First Year Recap *
Amar Shah is the Digital Features Editor at NFL.com. He writes weekly about his first-time fantasy adventures throughout the season. You can reach him at @amarshahism. If you have trade or marital advice, let him know.
Previous articles in the Series: