*Our Digital Features Editor, Amar Shah, never played fantasy football until this year.  Somehow, he made it to the semi-finals and faces Senior Fantasy Editor Michael Fabiano in a battle for the ages. 
*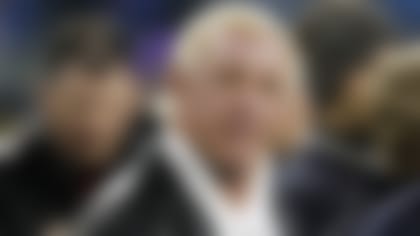 "Attack him where he is unprepared, appear where you are not expected." - Sun Tzu, 'The Art of War'
Fab's can't handle the pressure. You can see how nervous he is.
I continue the intimidation tactic. It's working.
We then prepped for the weigh in. Fabiano questioned my svelte physique. It's a sensitive topic. I hit back.
For the record, I weigh 157 pounds without shoes. I can't say the same for Fabiano.
Another ploy of mine was using social media to facilitate fear.
Again, the tone of the tweet indicates he's trembling.
"The first method for estimating the intelligence of a ruler is to look at the men he has around him." - Niccolò Machiavelli
As I prepared, I also studied the work of another great philosopher, and Tupac stage name, Niccolò Machiavelli. Hence, the interviews with those who sit around Fabiano.
Perhaps Dave Dameshek, the fantasy sherpa, would have the answer.
Indeed, the entirety of America is cheering for Team Amarica.
Jason Smith had another suggestion. A bit more diabolical.
Sabotage remains an option.
The Twitterati weighed in as well.
Fabiano crushed me in Week 5. But that was another lifetime ago. I'm riding an eight-game winning streak. Alas, I'm facing the best in the game. It's going to be a cosmic battle, like Anakin vs. Obi-Wan. Time for me to become the Jedi Master
Next Week: Will Team Amarica upset Michael Fabiano?
Amar Shah is the Digital Features Editor at NFL.com. He writes weekly about his first-time fantasy adventures throughout the season. You can reach him at @amarshahism. If you have trade or marital advice, let him know.
Previous articles in the Series: