Our Digital Features Editor, Amar Shah, has never played fantasy football until this year. He'll chronicle his adventures here.
Inverse functions, polynomials and fantasy
I never passed Calculus. Actually, let me clarify, I never even passed Pre-Calculus for that matter. We're all haunted by elements of our past. Moments or memories we wish to extinguish from our collective conscious. Regrets that still plague us deep in the night. That's one of mine. Trivial, yes, but every career decision I've made is a result of my inability to understand vectors and polynomial functions. Or is that geometry?
My goal in high school was to become the next Jerry Maguire and then become a general manger for a major sports franchise. But after dropping out of Mrs. Potts' pre-calc class in 11th grade, and remaining unable to pass pre-calc in college, I gave up. Hence, my journalism degree. Fantasy football is vicariously fulfilling that dream deferred. Except I think calculus would be much easier to grasp. Mathematical problems usually have solutions, but deciding who to start at RB2 has no answer, especially if you have to choose between Chris Ivory and Joseph Randle.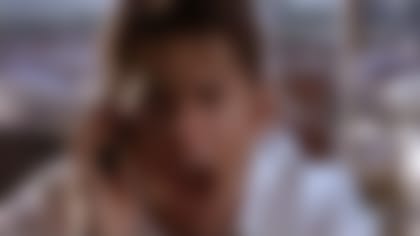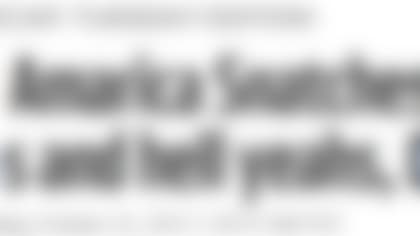 As you can see, I'm back to my winning ways. Sure, there was that five-game losing streak, but that's just an extended vacation from victory. I'm riding this cloud of confidence by taking a trick from the M. Night Shyamalan school of self-belief. You know, create one big hit and then have a series of disappointng losses, but still float yourself around in the atmosphere of awesomeness that you're the world's best director. Yup, that's me. Unbreakable. After explaining the logic of my audacity to my wife, she tried to point out that Shyamalan has more hit movies than I have wins. "The Happening" is the only movie I ever walked out on.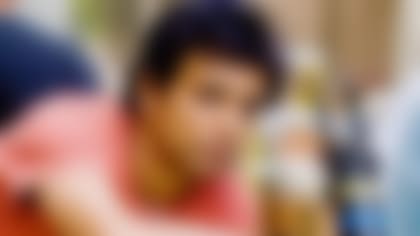 Can't say the same thing for my roster. One of the casualties of my victory last week was the shoulder injury Doug Martin suffered. He was my first overall pick. Now, in the last two weeks I've seen my top receiver (Randall Cobb), and top running back get hurt. It's been a bit of roster improv to pick and choose the right line up. I consult Dave Dameshek for advice.
I'd like to clarify that he actually pays me to appear in these columns. In regards to Carson Palmer, I'm standing by the advice I was given this week from twitter.
Even though Cam Newton has been vanquished from my roster, he continues to torment me. His 27.84-point performance on Thursday Night Football this week just validates my theory.
Senior Photo Editor and Rivers Cuomo look-a-like, Ben Liebenberg, and I share a few things in common: we both have glasses, a fondness for Cole Haan kicks and a shared sentiment about ending the reign of despot Commissioner Michael Fabiano. But this week he's my opponent. Thus, we've become the Dwight Schrute and Jim Halpert of the NFL.com office. I'm Dwight in this rivalry:
Ben's 6-1. I need an edge. Hence, the false bravado.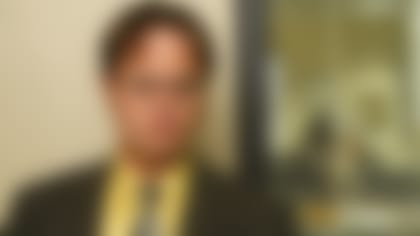 The wife and I went to see "Bad Grandpa" this week. As we sat munching popcorn and slupring sodas, we noticed actors Nick Kroll and Jason Mantzoukas from "The League" sitting in the aisle in front of us. A little later I caught a glimpse of other members of the cast in the audience, including Paul Scheer. It was a sign. I knew I couldn't get their fantasy advice during the movie, but afterward I would seek their wisdom. Didn't happen. I chickened out.
Sadly, I've never seen an episode of the show. Playing fantasy football and not watching "The League" is like drinking a White Russian and not seeing "The Big Lebowski." It's almost sacrilegious. When the movie was over my wife went to the bathroom while I got our parking pass validated. Scheer walked right next to me. Instead of saying hello, I nodded politely and scampered away. When my wife came back she asked if I talked to any of them. I shook my head. Another regret.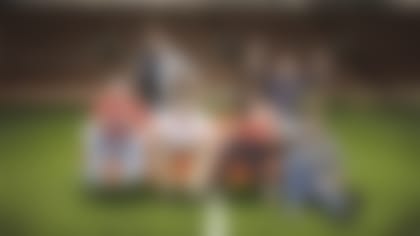 Amar Shah is the digital features editor at NFL.com. He writes weekly about his first-time fantasy adventures throughout the season. You can reach him at @amarshahism. If you have trade or marital advice, let him know.
Previous articles in the Series: