When I was 13, I saw Led Zeppelin at the Kingdome in Seattle in 1977. It was the event in my life to which seemingly nothing else would or could ever compare. I mean, how could anything ever come close to seeing Led Zeppelin live, in their prime, when you are a 13-year-old boy?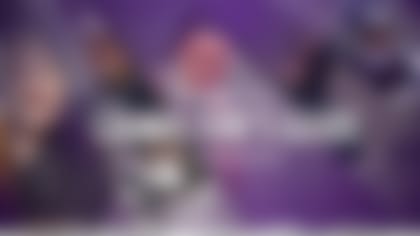 Ah, but then I went to the NFC Championship Game on Jan. 19. The game of the decade perhaps, or for sure, one of the top three games of my beloved Seattle Seahawks' franchise history. We beat our conference rival, the San Francisco 49ers, in a hotly contested battle. It was messy and scrappy. Young and brash. The crowd there -- The 12th Man -- made that game like a damn rock concert at the Kingdome. I'm not 13 anymore, but going to the Super Bowl will coincide with my 50th birthday, and I do feel like a kid again. I now have an event in last Sunday's game that compares to that Led Zeppelin show I saw way back in the Jimmy Carter era.
Seattle has had a tough run as a professional sports town. Hell, we didn't even have the NFL or MLB until 1976, and our 1979 Seattle Supersonics brought us our one and only championship trophy.
In the 1970s and 1980s, to the rest of the country, Seattle was "that little town up there somewhere." All we had was Boeing then, and even when Microsoft, Starbucks, Amazon and grunge music helped expose this region to the rest of the world, the sports scene here remained virtually nonexistent in national media. I think we like it that way. Seattleites are different. The 12th Man ethic, I believe, came about because, heck, if no one else was going to pay attention to the Seahawks, the fans themselves would celebrate and support this team all by themselves.
I've known Alice In Chains' Jerry Cantrell since about 1989. We've both had some serious ups and downs in our lives, and our friendship has deepened as we've seen our respective bands go through hell, or far worse, witnessed friends and bandmates perish. A large component of what bonds us is our mutual love of the 'Hawks. I'm not trying to sound funny here, but our football team became a steady constant in some of our most chaotic and dark times. Sports can be a powerful thing.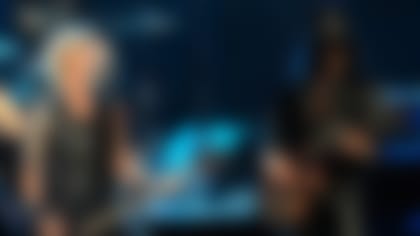 Jerry and I watched the first game of this season together on a tour bus somewhere in America. Our bands were touring together. He and I making plans to watch the 'Hawks on Sundays became just as important on that tour as the gear getting from gig to gig. We watched a game together on a computer screen traveling through England later that season on another tour our bands did together. We went to that NFC Championship Game together last Sunday, too. We are akin to Trekkies, and the Seattle Seahawks are our "Star Trek."
In 2006, Jerry, me and my wife Susan went to the Super Bowl in Detroit (Susan being a Seahawks fan understood that was part and parcel to the two of us being in a loving relationship). The geeked-out excitement I had for that game was quickly extinguished by a lopsided, flag-throwing contest where all the calls went against my beloved team. If you are from Seattle, we all knew what the deal was.  We got burned, and Seattle went back to our little corner of the United States, licked our wounds, and home-grew The 12th Man.
And now we have this season. This magical run of 16 games, plus two and counting. We have an undersized quarterback in Russell Wilson, who leads with calm stoicism. Beast Mode with his quiet demeanor and crushing on-field play epitomizes the blue-collar attitude that once dominated Seattle. Richard Sherman is, uh, outspoken, but he backs up his words with his play, game in and game out. His spirit is always on 10, and with Seattle being voted the most literate city just about every year, it makes sense that our man Sherman has a Stanford intellect. He is a master of the fine art of the 'rile.'
Our defense has been scrappy and gnarly as hell. Our receivers get little credit, and that's OK. Doug Baldwin, Jermaine Kearse and Golden Tate made the catches when they counted. These are our guys, and we love them all up here in Seattle.
When you are a fan like me, you don't want to do anything to jinx your team. I didn't dare utter the words "Super Bowl" once this season. I thought if I tried to get tickets to this main event, say, in November or December, it would have been a sure bad omen that would have crashed the Seahawks' hopes of postseason success. Kind of like the Sports Illustrated cover jinx.
But now Jerry and I, our wives and our friends are doing a mad scramble to get tickets to -- yes indeed -- the Super Bowl. We've got a place to stay, and I will look at flights later today, and hell, I know a lot of people in New York, but we don't have tickets yet (paying eight thousand dollars a ticket from Stub Hub, or some such place, is not a doable thing when you are putting two daughters through school ... those tickets get swallowed up by corporate buyers anyhow, right?).
I had a connection at the NFL back in '06, and we got excellent seats at face-value. That person is no longer there. So now, we scramble.
"Our football team became a steady constant in some of our most chaotic and dark times."
It's not just myself and Jerry that are big Hawks fans. My whole, huge family is down with our NFL Football team (there are literally over 100 McKagan's, or affiliates, in Seattle alone!). My oldest nephew Dennis came with me last Sunday, too. His mother is my sister, and we lost her a year and a half ago. She was a massive Seahawks freak like us, and Dennis and I have been hanging out and keeping in touch with much more frequency since her passing. Dennis's son (my great-nephew) is an All-American offensive lineman for the University of Washington Huskies. Football has held our family together. Seriously. Dennis, Jerry and our friend Todd all group-hugged and jumped up and down like school girls when that clock ticked to zero against the 49ers.
Of course, this next game will be in New Jersey, and the temps are threatening to be in the single digits. I just went through all of my mountain climbing gear in anticipation for this game. I have my down jacket that is rated for Mount Everest. I've got a cold-weather balaclava, long johns, double cold-weather socks, climbing gloves and my Seahawks beanie. Hopefully, I can get my Richard Sherman No. 25 jersey over the top of this insanely puffy coat. To hell with fashion and getting all GQ-like in NYC. I've got a game to go to!
So, that is it. You have my story on where my state of mind is currently and my overt love of my Seattle Seahawks. I will hopefully be at the Superbowl: all bundled up and if all goes right this time, hopping up and down like school girl once again. Go Hawks! Go Hawks! Go Hawks!
- Duff McKagan is a founding member of Guns N' Roses and Velvet Revolver, and is currently on tour with Seattle-based Walking Papers. McKagan writes for The Seattle Weekly, Playboy and ESPN.com, and released his New York Times best-selling book "It's So Easy (and other lies)" in 2012. That same year, GN'R was inducted into The Rock And Roll Hall Of Fame.