So, check it out ... I got tickets to the Super Bowl. I certainly didn't intend to make that subject the headline of my column last week. Whether you are a Broncos fan or a Seahawks fan, if you were trying to find a way to see the game in New Jersey securing actual tickets was the paramount problem. No matter if you are a rock guy like myself, an HVAC guy like my nephew Dennis, or whoever, getting Super Bowl tickets is supply and demand economics, in its most raw form.
The reality of the Seattle Seahawks actually being in this game of all games has finally set in with we 12th Man'ers. The exaltation we felt as a city last week has morphed into a sort of quiet confidence. I don't think the rest of the country gives the 'Hawks much of a chance against Peyton Manning and his lofty squad of receivers. They are 'destined.' We are 'upstarts.'
Watching the media frenzy has been pretty fun. What will Richard Sherman say? Will Marshawn Lynch talk to the press? Is Manning a top-three quarterback of all time? Blah, blah, blah. Let's play this game and get on with it.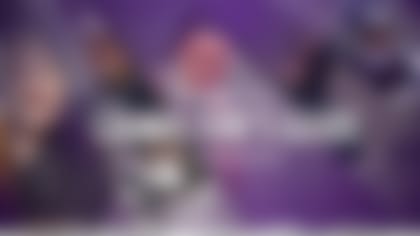 I am really quite lucky to have been able to write about my ticket search last week. A direct result of my quasi-public search for seats to the game was that a friend of mine, who works for a guitar string company,  knew a guy who used to work at the Staples Center, and he called a friend of his who works for an NFL franchise, who knew a guy in NFL ticketing, who knew where to get a direct line on face-value tickets. All of this resulted in me and my pals getting some pretty kick-ass tickets. It kind of reminded me of long-past days of doing some sort of shady deal, and waiting by the phone for 'the man' to call. Like I said, uh, supply and demand economics in its rawest form.
In Los Angeles this week, I've been wearing my Seahawks baseball cap everywhere. At any other time of the year, it's just another hat of some other team. This week, however, with the Super Bowl coming up, this hat becomes much more than just some other team's insignia. It becomes an indicator of what other people think of my team.
At a doctor's office on Tuesday, the doctor told me he was sorry (already), for the brutal beating we were sure to take in New Jersey. I disagreed. I went to the "Jimmy Kimmel Live" show to watch my buddy, and fellow Seahawks fan, Nikki Sixx and his band Motley Crue announce their "Final Tour." It was an outside gig, hence, there were a ton of people there.
"Seahawks Suuuck!" was one young rocker's exclamation to my proudly worn colors. I, once again, soundly disagreed. (I think I went high-brow, with a "You suck!" retort. You know ... keeping it classy.)
Of course, neither the Broncos or the Seahawks suck at all. This isn't breaking news. Both teams have been highly touted all season and both teams performed at extremely high levels just when it was needed. This should make for a great Super Bowl game itself. And let's not forget that the electricity that is New York should (and probably will) add to the intensity of the event.
Er, I meant New Jersey. I should be more empathetic about where this game is physically being played. New Jersey, after all, is to statedom what the Seattle Seahawks are to the NFL; kind of an after thought.
Some of you may know my friend Tim Medvetz, the 'biker' Mt. Everest summiteer (Discovery Everest) with an upcoming show on Nat Geo Wild called "Going Wild." Tim leads a pretty profound life, as his main mission these days is getting young amputee U.S. service men and women up the biggest mountains on this planet. He raises the money and trains these young soldiers on his own. But Tim is also a proud New Jersey-ite, and is more than a little pissed about how this Super Bowl is being labeled 'The New York/New Jersey Super Bowl.'
"I mean what the hell!" Tim said to me on the phone today, "The Jets play in New Jersey, and they are called the New York Jets. The Giants play in New Jersey, and they are the New York Giants. The Super Bowl is in East Rutherford, NEW JERSEY, and they are calling this thing 'The New York, New Jersey Super Bowl!'"
Tim continues, "And, they didn't even ask The Boss or Bon Jovi to play halftime!" A conversation with Tim always seems to end up at The Boss or Bon Jovi, no matter what the initial subject matter is. Kind of like us Seattle-ites, where the conversation always ends up with Jimi Hendrix or coffee or the Sonics getting stolen from our city. Or this current Seahawks team.
Last week, Jerry Cantrell and I did a video feature for NFL Network about our support for the 'Hawks. The interviewer asked us both what it felt like to have our team looked at by the rest of the country as the 'bad guys.' I guess I hadn't thought about that at all up to this point. The Seahawks are the bad guys? All right. Even that prospect felt OK with the both of us. We'll take it any way we can.
The Broncos, even for us Seahawks fans, are nearly impossible to villify. Peyton Manning is the golden-boy of destiny, and a large part of the rest of that team is comprised of beloved veterans. We Seahawks are punk rock, and they are classic rock. But remember, without punk rock actually shaking things up in the late 1970s, classic rock would have gone further and further into mellows-ville. It would have perhaps died a slow death of gluttony. The Seattle Seahawks have shaken up how the NFL game is played, and it is fun to watch as your team is at the forefront of something new and exciting.
"We Seahawks are punk rock, and the Broncos, classic rock."
And there is something to the spirit of The 12th Man this year, and more to the point, there is an intangible quality about this young Seahawks team. It doesn't seem to matter to them or anyone in Seattle, that there is no Super Bowl experience on the roster. There is some weird destiny factor that keeps this team loose and confident.
And now, I am loose and confident as I prepare to go to New York, uh, New Jersey for this game of all games. Go 'Hawks. Go 'Hawks. GO 'HAWKS.
- Duff McKagan is a founding member of Guns N' Roses and Velvet Revolver, and is currently on tour with Seattle-based Walking Papers. McKagan writes for The Seattle Weekly, Playboy and ESPN.com, and released his New York Times best-selling book "It's So Easy (and other lies)" in 2012. That same year, GN'R was inducted into The Rock And Roll Hall Of Fame.