In a scary disclaimer that's nothing to joke about, there's something I should tell you: Predicting the success of quarterbacks isn't my strong suit, a revelation that came largely from six seasons spent covering the Miami Dolphins.
Allow me to explain what happens when you try to fit an optimistic peg into a black hole ...
Trent Green? Oh, yeah. Cleo Lemon? He's the man! Sage Rosenfels? Hey, why not! John Beck? Future Hall of Famer! Daunte Culpepper? Still got it! Chad Henne? The next Marino! Joey Harrington? Gus Frerotte? Tyler Thigpen? OK, let's not go too far.
Needless to say, even as Ryan Tannehill looks like he might really be the answer for the Miami Dolphins this time (seriously, why can't I stop?), a decent dose of cynicism has crept into my Rex Grossman-loving cranium. So no, there will be no predictions about the QB class of 2012, even if I so badly want to say the Cleveland Browns' Brandon Weeden is a rock star.
There's just no reason for me to do to them what I've done to those I've admired (cough, Brady Quinn, cough) in the past. Hey, I'm learning. And if there's one lesson I can pass along in the wake of my own bad experiences (Seriously, Chad Pennington's shoulder will be fiiine!), it is this: Chill out and let it happen.
Yes, we're all aware of the crazy breakdowns regarding the league's quarterback landscape. Now that the Seattle Seahawks have named Russell Wilson their starter, five rookies are set to be under center in Week 1. That means 14 of 32 starting quarterbacks have three years of NFL experience or less. (Check out the table to the right.)
It's a fantastic youth movement -- the start of a potentially great era at the quarterback position. After all, we haven't seen something like this since ... since ... since JaMarcus Russell joined Matt Leinart and Vince Young in the exhilarating QB wave of 2007.
OK, that might be a slight exaggeration. But it's still important to point out that we might be overreacting just a touch to the current influx of young quarterbacks, particularly since most on the list have yet to prove their staying power.
At this point, does the current crop of young guns even deserve to be compared to the group drafted between 2004 and 2005, which includes Eli Manning, Philip Rivers, Ben Roethlisberger, Aaron Rodgers, Matt Schaub, Alex Smith, Jason Campbell, Kyle Orton, Matt Cassel and Ryan Fitzpatrick?
The point is simple: Youth doesn't equate to legacy. This influx of young guns -- whatever caused it -- doesn't mean colleges are doing a better job of developing talent. It just means NFL teams are trying harder to develop new hope.
Ten of the 14 young quarterbacks on our list took over teams that finished with six wins or less the season before. Only two quarterbacks (the New York Jets' Mark Sanchez and Locker) inherited teams that had winning records the previous season. In other words, these signal-callers aren't exactly beating out Drew Brees or Tom Brady for starting jobs.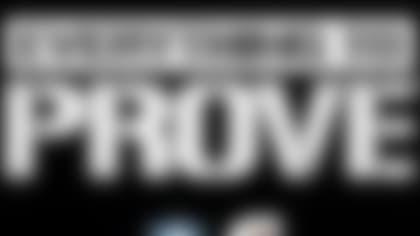 Follow the year-long stories of 11 high-profile rookies, including Andrew
Luck and Robert Griffin III, as they transition from college to life in the NFL. **More...**
Are we on the brink of a very special era at the position? Maybe, but it's going to take years to get a true answer. In fact, we might've already entered the era many believe is still on the horizon. It took time for the group from 2004-05 to exert its dominance. Guys like Rodgers, Fitzpatrick and Schaub were backups first. And Smith's legacy is just now on the upswing of its potential, seven years after he entered the league as the No. 1 overall pick.
We all have reason to be excited about the future of the quarterback position. None of this is intended to dampen expectations for the young guys taking the torch.
But before we go crafting busts to fill those spaces next to hallowed names like Elway, Unitas and Montana, perhaps we should step back and let history unfold.
After all, not everyone can turn into a stud like Grossman.