The Dolphins did well to bounce back from 15 Vikings points in a 15-second span late in the fourth quarter, but their own playoff chances were given a death blow by the Steelers' victory over the Chiefs. NFL Media research confirms Miami has officially been eliminated from the postseason.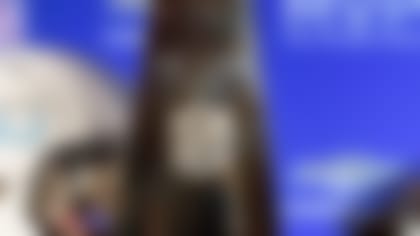 The NFL playoff picture is shaping up as teams head deeper into the 2014 season. Who looks promising? Who's on the edge? **Check it out**
Teddy Bridgewater has drawn comparisons to Alex Smith and Andy Dalton for his underwhelming arm talent. We believe he's a better passer than both veteran quarterbacks. He has completed more than 70 percent of his throws in four consecutive games, averaging 8.9 yards per attempt. The Vikings coaching staff deserves kudos for his development, but Bridgewater will need offensive line help in the offseason.
Speaking of development, Dolphins owner Stephen Ross announced Sunday that head coach Joe Philbinwill be back for another season in 2015. That should ensure that Ryan Tannehill gets another season in Bill Lazor's offense that borrows heavily from Chip Kelly's as well as Kyle Shanahan's 2012 scheme with the Redskins. Tannehill's four touchdowns Sunday are a single-game career high and the 396 passing yards are the second-most of his career. The Dolphins have scored more than 30 points five times under Lazor this year after managing the feat just twice in two seasons under Mike Sherman.
Odell Beckham's spectacular rookie season has overshadowed that of former LSU teammate Jarvis Landry, who broke Terry Kirby's franchise record for receptions by a rookie on Sunday. Among all receivers, Landry has the highest catch rate and third-most receptions out of the slot this season. Meanwhile, a noticeably tougher Mike Wallace has tied a single-season career high with 10 touchdowns, thanks to a pair of scores -- including a spectacular highlight reel grab -- on Sunday.