The Summer of Matthew Stafford looks good so far. The quarterback has been more confident in his pocket presence and spreading the ball around. Golden Tate should be huge for this offense and put up monster numbers next to Calvin Johnson. Toss in tight ends Eric Ebron and Joseph Fauria as red zone targets and three running backs who can all catch out of the backfield, and Stafford has more weapons in the pass game than any other signal-caller.
The problem the Lions have harbored for a generation hasn't changed: The secondary is underwhelming and easily picked apart. Defensive coordinator Teryl Austin hasn't unfurled his entire scheme, but as of now there are no playmakers in the secondary and it's a soft group that can be diced up by good quarterbacks with time.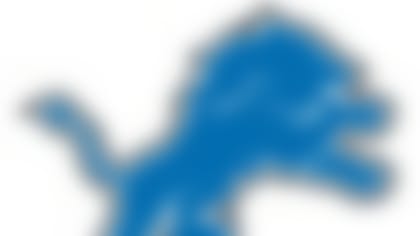 The run defense hasn't looked nearly as stout as last season, which could become a problem with three top-10 backs within the division.
Part of the defensive issues have stemmed from the poor play of Nick Fairley. From being too light to being overweight in a matter of weeks, the former first-round pick was demoted. When Fairley is at his best he disrupts the backfield by winning one-on-one battles while Ndamukong Suh takes on double teams. Without a healthy, active Fairley, the Lions' defense begins to rot from the inside out.
What we'll be saying in February
The Lions had the best offense in the NFL, but, man, how bad is that defense going to look when both Suh and Fairley are gone?
Around The NFL's predicted finish: Third place in NFC North, No. 15 in Around The NFL's Power Index.