In the days leading up to the 2013 NFL Draft, NFL.com will allow users to determine the best and worst draft picks for every team. The series continues with the team that owns the No. 28th overall pick in this year's draft, the Denver Broncos.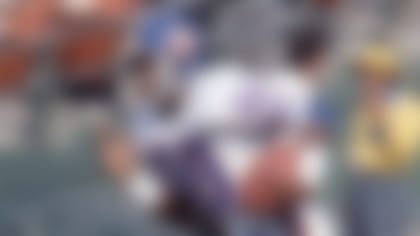 Rick Upchurch -- 1975 (No. 95)
There is nothing like extra yards of field position during a change of possession. Throw in solid production from the receiver spot, four Pro Bowls and three All-Pro teams, and you have a guy who made special teams coaches stay up late trying to figure out how a bunch of second- and third-stringers were supposed to corral a guy who brought wholesale changes to the return game. Not too bad Rick, not too bad at all.
» 1975 NFL Draft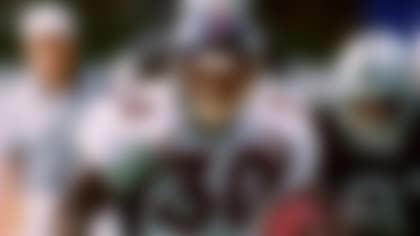 Terrell Davis -- 1995 (No. 196)
Guess who isn't in the Pro Football Hall of Fame, but guess who's responsible for John Elway having those Super Bowl rings? Also, he's a sixth-round pick. Also, he had a history of knee injuries and migraines playing behind Garrison Hearst at Georgia. Also, 2,000 yards in a single season. I don't want to speculate on whether or not coach Mike Shanahan and his guys knew what they were getting in Davis (I doubt it, since he started off on special teams), but he turned into one of the all-time late-round bargains in NFL history. Well, along with some guy who plays quarterback for the New England Patriots.
» 1995 NFL Draft | Video: Davis Gutsy Performance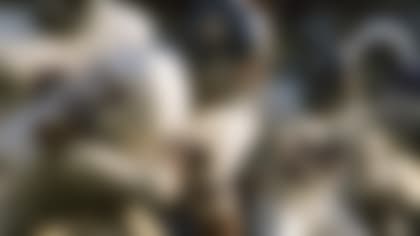 Lyle Alzado -- 1971 (No. 79)
While many remember Alzado's final days, I remember him tearing through quarterbacks and running backs. You could argue that Alzado was the first piece of the puzzle for the Orange Crush, and for a time was on par with Harvey Martin, Jack Youngblood and Elvin Beathea at defensive end. Also, there's this. Go on, I dare you to deny this man's awesomeness.
» 1971 NFL Draft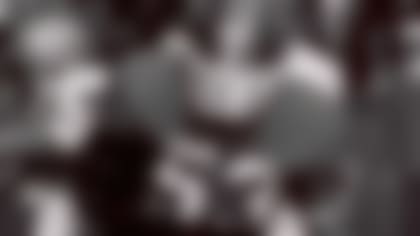 Randy Gradishar -- 1974 (No. 14)
You know what's awesome about Toyota engines? They are quietly dependable. Taken 14th overall in 1974, Gradishar might have been the quietest lynchpin and unquestioned leader of a defense that got an official nickname. Seven Pro Bowls, two All-Pro teams and one Defensive Player of the Year title are all fine and good for a first-rounder because that's what people expect, but getting all of those accolades while being a Hall of Fame finalist only twice speaks loudly about how little noise Gradishar made. He was just there. And to paraphrase comedian Woody Allen, that's 80 percent of success. Just think of what people would think of Keith McCants if he had a comparable career?
» 1974 NFL Draft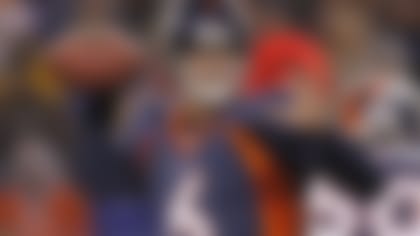 Jay Cutler -- 2006 (No. 11)
Look, it's not his fault that he was traded from one of the best blocking teams in the NFL's history to a team that employed a rogues gallery of third-stringers on the offensive line. While he was in Denver, Cutler was shaping up to be the franchise cornerstone it had been missing since Elway retired. He was piling up huge numbers under Shanahan and was eviscerating defenses. Had Josh McDaniels not been so intent on gutting the entire team to prove a point, he would have kept Cutler and probably would still be coaching the team to this day.
» 2006 NFL Draft
Honorable Mention: Steve Atwater (first round, 20th overall in 1989) Ask yourself this: Was Ronnie Lott or Steve Atwater the hardest hitter in the defensive backfield in 1989? Just asking that question reminds me how much of a beast this man was in his prime.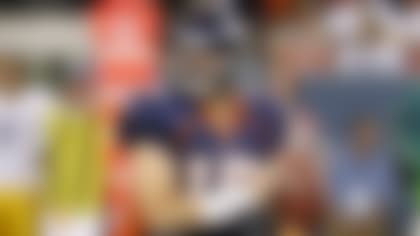 Tim Tebow -- 2010 (No. 25)
Unless his name is Jim Brown, you don't spend a first-round draft pick on a fullback. Oh wait, Tebow's a quarterback? That fooled me since quarterbacks need to be able to complete more than 11 passes a game. The entire public relations phenomenon around Tebow distracts from the fact that he is a terrible quarterback. He was terrible at Florida where the option-hybrid the Gators ran masked Tebow's inability to throw an accurate deep-out route pass. He was terrible in Denver where he got credit for wins that the defense facilitated. And he'll remain terrible because he is playing the wrong position.
» 2010 Draft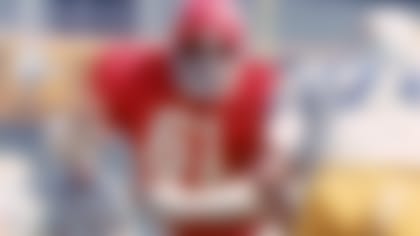 Curley Culp -- 1968 (No. 31)
The Broncos took Culp at the end of the second round, but for some reason thought he was too small at 6-foot-1 and 256 pounds -- in 1968! -- to play defensive end or linebacker. He eventually ended up with the Kansas City Chiefs where he was turned into a Hall of Fame-caliber nose tackle by coach Hank Stram and later was the anchor of coach Bum Phillips' defense with the Houston Oilers. Sure, the Orange Crush defense of the 1970s was really, really good, but imagine Culp taking up two blockers and clogging the middle while Alzado was wreaking havoc on the outside. A nice case of not knowing what you have until it's gone. I bet Broncos coach Lou Saban wished he could have that one back.
» 1968 Draft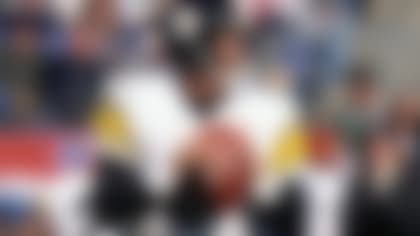 Tommy Maddox -- 1992 (No. 25)
I was a big fan of Maddox coming out of college. I figured that in the right system with the right tutelage he could have developed into a fine starting quarterback. Unfortunately, he ended up with coach Dan Reeves, which is sort of like sending your son to Captain Ahab to learn how to fish. Oh yeah, there was also a guy named Elway already starting and hungry to win his first Super Bowl.
» 1992 NFL Draft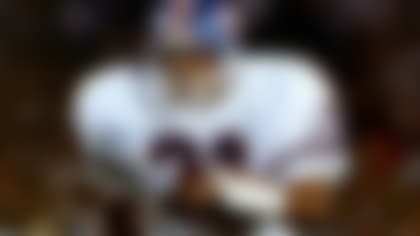 Steven Sewell -- 1985 (No. 26)
So, imagine you are running a team with a franchise quarterback and about a running back away from having a dominant offense. It's the mid-'80s when running backs are still going at a heavy premium because Eric Dickerson was destroying defenses and people still had visions of Earl Campbell and Billy Sims dancing through their heads. OK, fine. But please, tell me why this guy was what you envisioned if you were not going to play him? Oh, wait, you had Sammy Winder in the backfield. Let's give him some competition instead of just plowing ahead with him as the feature back?
» 1985 NFL Draft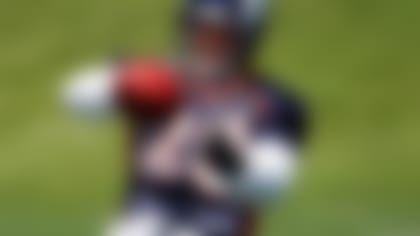 Maurice Clarett -- 2005 (No. 101)
Usually I am perfectly fine with taking a flyer on a chance. I've always been of the mind set that the St. Louis Rams should have let Marcus Dupree be the feature back in 1992, but what do I know? However, with Clarett, the Broncos spent a third-round pick on a guy who was out of shape, psychologically damaged from his time at Ohio State and on his way to not just the poorhouse, but the big house. I must admit, I admired his fight to enter the draft because he got shafted in Columbus, but there was nothing in either the tea leaves or the film room that suggested this guy was going to break out if given a chance. Especially since guys like Brandon Jacobs and Darren Sproles were still on the board. Imagine the Broncos with Sproles lighting up the board on special teams and third down. Dare to dream.
» 2005 NFL Draft