Denard Robinson received "extremely positive reviews" regarding a nerve contusion the Michigan quarterback/wide receiver suffered in a game last year, teams were informed on Monday.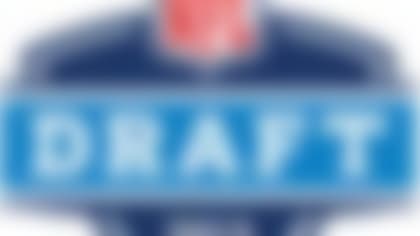 With the draft right around the corner, NFL.com ranks the top prospects available at every position on offense and defense. More ...
Doctors now believe there is no long-term damage to Robinson's ulnar nerve, which reportedly is healing well.
Robinson was first hurt on Oct. 13 when his right arm was stepped on about three inches above the elbow while playing against Illinois. The nerve in his arm went dead due to the bruise and Robinson lost feeling in the pinkie and ring finger of his right hand. Robinson then re-aggravated the injury against Nebraska on Oct. 27 and had numbness in his hand throughout the rest of Michigan's season, the Senior Bowl and into the NFL Scouting Combine.
Doctors said they expected the nerve to be better 90 days after the Senior Bowl, but the healing process took a little longer because the nerve needed to go through the elbow. So, at the Senior Bowl -- when people were ripping his ability to catch -- he couldn't feel half of his hand.
At the post-combine medical re-check, the feeling was back in Robinson's fingers. There are no long-term ramifications for the nerve to fully regenerate and -- given the proper time -- it completely should heal. Doctors believe eventually they won't be able to detect that the injury happened in the first place. When they re-tested the nerve, it came back firing. A strength test revealed he now has twice the strength in his right hand from when he was examined at the combine.