Almost immediately after the Dallas Cowboys selected DeMarcus Ware in the first round of the 2005 NFL Draft, Bill Parcells set the public bar for his impact. Parcells compared Ware to Lawrence Taylor, the coach's legendary linebacker with the New York Giants.
Ware has done nothing since then to disprove that comparison -- Bill Belichick, who coached Taylor with the Giants, too, endorsed it in 2011 -- playing all but three games in nine years and notching 117 sacks after reaching double-digit totals in all but his rookie and most recent seasons. However, that last campaign, in which Ware was beset by injury and recorded just six sacks as part of the worst defense in the league, spooked the Cowboys, and on Tuesday they made the most shocking move on the first day of free agency -- not by acquiring anyone, but by jettisoning Ware.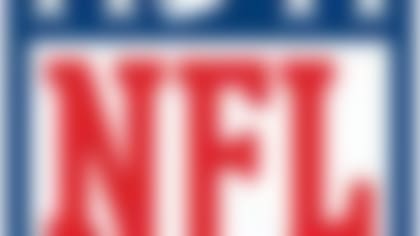 Follow all the developments on the NFL's open market with our up-to-the-minute tracking of 2014's free agents. More...
The defensive end, who will be 32 when the next season begins, had made clear for weeks that he would not take a pay cut -- there is no blame to be cast there -- and the Cowboys had drawn a line at absorbing his enormous salary cap number ($16 million). And so, in a risky decision for the future of the franchise, Ware is gone, off to his first crack at free agency and what will surely be many a salivating suitor, despite the recent injury history and the career-low sack total in 2013. This is the way of the NFL now: High-priced veterans, no matter their remaining football value, are subject to the ax. To some degree, it is the fate that is also meeting star cornerback Darrelle Revis in Tampa Bay, where he is not a good enough fit for Lovie Smith's defense to merit his outsized contract.
The decision in Dallas was more complex. Ware remains a good fit there -- according to the team statement announcing the release, owner Jerry Jones is open to Ware returning, however unlikely that might seem -- or anywhere, although perhaps one whose body is beginning to betray him. There have beenoffseason surgeries and the unnerving "stingers." But the Cowboys will frame this as a financial choice. They want to pay for future performance, not past. The harsh reality is that Dallas fielded an atrocious defense last season, and the team has finished 8-8 for three straight years. The Cowboys have to figure that, while losing Ware in no way makes them better, their defense simply cannot get more feeble than it was -- and now they at least have money to try to improve.
For Jones, who has lavished such contract love on his stars that his cap space is often squeezed, the move must have been wrenching.
"A decision like this, involving a man who is a cornerstone player in the history of your franchise, is extremely difficult," Jones said in the statement.
It might also, surprisingly, have been the right one.
The Cowboys will be called foolish if Ware lands somewhere and channels his 2011 self, when he had 19.5 sacks -- which would not be a surprise from a hyper-motivated Ware. But they gambled that they are instead ahead of a curve that is bending toward Ware's decline, and that he will have to be used on an increasingly limited basis going forward. That is not meant to disparage Ware. He remains impactful enough to attract the attention Tuesday afternoon of at least six playoff teams, according to NFL Media's Ian Rapoport. Those would be perfect landing spots for him -- on a team that already has many pieces in place.
That is not where the Cowboys are now, despite the annual renewal of optimism that attaches itself to Dallas regardless of the evidence. Jones has often been pilloried for stubbornly paying players despite their lack of usefulness -- hello, Roy Williams and Roy Williams -- but this was the kind of cold-blooded, clear-eyed decision that is demanded in the current NFL. General managers cannot afford sentimental attachment even to their most beloved players. They must excise the aging, particularly when all the warning signs suggest the mileage might be taking its toll, and build around the young. The wise GMs would rather get rid of a player a year too early than a year too late. That is what the Cowboys are banking on now.
The Cowboys were contenders in the NFC East last season until the final day only because of the relative mediocrity of the division. But nobody who watched them could look at that defense and think it was playoff-caliber or that it was just a player or two away. The 8-8 record spoke volumes: The Cowboys were the very picture of mediocre, good enough to raise hopes, bad enough that a retooling is required.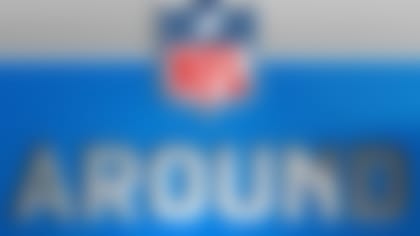 The Around The League team hits all the NFL's hottest topics in its award-winning podcast. Join the conversation. Listen
That is what the Cowboys -- who will also, it was learned Tuesday, be releasing receiver Miles Austin -- are doing now, and, on what must have been a most difficult day for him, Jones deserves credit for making the brutal decision. Had the Cowboys been closer to being Super Bowl contenders, they would almost certainly have figured out a way to avoid releasing Ware. They are not close, though -- and much of the blame for that lies with Jones' questionable general-manager skills in the draft, too.
Ware will almost certainly land with a team that has been better managed -- with better results to show for it -- than the Cowboys have. He deserves that opportunity in his next job. But on Tuesday, by turning away from Ware's vast past contributions and staring steely-eyed into the future, Jones might have finally embraced the difficult job he has claimed for himself.