In the weeks ahead, you'll hear a lot of talk about momentum, and how essential it is for teams entering the playoffs.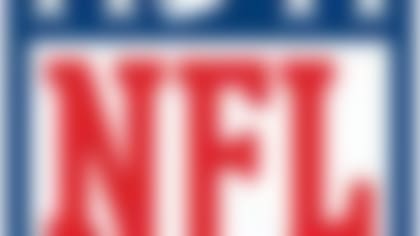 How would your team's prospects look if the season ended today? See where each team stands in the playoff picture midway through the season. More ...
Momentum is one of those intangible, unprovable things that pundits love to talk about -- teams always seem to have it if they are winning and lack it if they aren't. So what's the deal: Is late-season momentum vitally important to a championship run, or not so important after all?
2008 Pittsburgh Steelers
Final record: 12-4
Closing stretch: 6-1
Here, momentum was a factor. After a 6-3 start, Pittsburgh won six of its last seven games before running the table in the playoffs. By the time the Steelers got to January, they were firing on all cylinders. See how crucial momentum is?
2011 New York Giants
Final record: 9-7
Closing stretch: 3-1
The Giants were at 6-2 at the midway point, but they sputtered to a 3-5 record in the second half, losing five of six games at one point. Of course, New York won its final two regular-season contests to sneak into the playoffs ... and the rest is history.
2012 Baltimore Ravens
Final record: 10-6
Closing stretch: 1-4
The Ravens were sitting pretty at 9-2, but then they suffered a three-game losing streak (two narrow defeats and a blowout loss to the Broncos). Baltimore routed the Giants in Week 16 -- thus punching their playoff ticket -- before losing to Cincinnati in the regular-season finale. All the momentum believers will tell you that losing four of your last five is no way to prepare for the playoffs. The Ravens proceeded to win four in a row and take home the Lombardi Trophy.
In summation, the past five Super Bowl champions have gone 2-1, 0-3, 2-1, 2-1 and 1-2 in the last three weeks of the regular season for a cumulative record of 7-8 down the stretch.
My conclusion, based on this data and a long time in football, is that momentum is mostly a myth. Playoff teams win a lot of games -- period. Sometimes victories come in bunches at the end of the regular season. When they do, coaches, players and fans all feel great and talk about riding that into the postseason. But if you ask any coach if he'd rather have momentum or a healthy team entering the playoffs, virtually every single one would take the latter.
Sometimes, teams that clinch early have to decide how much they want to prioritize momentum. It will be interesting to see if Denver and Seattle ease into the playoffs. I don't know that Peyton Manning has ever wanted to sit down. And it is hard to imagine, given Pete Carroll's personality, that the Seahawks would do anything but play their hardest through the end of the regular season and into the playoffs.
At 10-3, Kansas City might find itself in the most interesting predicament. Regardless of whether they win or lose their last three games, the Chiefs will likely wind up with the AFC's No. 5 seed. If this were a veteran team making its sixth playoff appearance in as many years, Andy Reid might rest a few guys for the final push. But the Chiefs are still learning how to win, and that's a good habit to get into. Expect to see the starters in there at least until Week 17, when Reid might give a banged-up player like Jamaal Charles an additional bye week if the Chiefs already have been eliminated from the AFC West race.
Of course, everyone wants to finish strong. Even teams far out of the playoff race like to think that a hot December can be a springboard to the next season. I'm not sure how valid this is, but it certainly feels better to end with three or four wins than three or four losses. It's probably also more important to new coaches. After that 0-8 start, Gus Bradley made sure the Jaguars didn't lose faith or focus, and now Jacksonville has won three straight. More importantly, he kept the team together and made sure everyone still bought into his program. History is kind to coaches who keep their teams focused during horrendous first seasons: Think of Jimmy Johnson's 1-15 debut with the Cowboys in 1989, or Chuck Noll's 1-13 mark with the Steelers in 1969. Both teams went on to win multiple Super Bowls under these head men.
One last thing, on a related note: You'll hear talk-radio scuttlebutt in the weeks ahead about one team or another "tanking" in order to improve its draft position. This idea, which has its roots in basketball, is always going to get more play in football when there's a franchise quarterback to be had. (Remember the "Suck for Luck" talk two years ago?) But the reality is, the notion that anyone would make a concerted effort to lose games is virtually unthinkable in the NFL, where contracts aren't guaranteed and everybody's job is at stake.
I have never been a part of -- or heard of -- an NFL team actively attempting to fail, nor have I ever heard of a general manager or owner suggesting it. I understand that some fans might wish for this, but I don't believe it's ever happened, nor will it.