San Diego Chargers president and CEO Dean Spanos quieted rumors of a team relocation to Los Angeles on Tuesday, expressing to NFL.com's Albert Breer a firm commitment to San Diego as the franchise continues its quest to replace Qualcomm Stadium.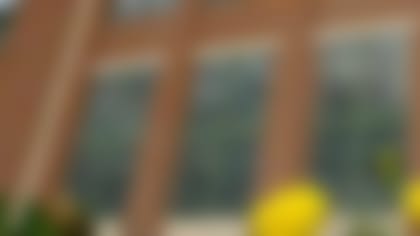 San Francisco will play host to Super Bowl L. What are some of the other options for cities to be first-time hosts for the Super Bowl? More...

"I've said this the last 10 years. The Chargers belong in San Diego," Spanos said at the NFL Spring Meeting in Boston. "That's where we want to be. We're going to continue to try to get something done in San Diego."
Anschutz Entertainment Group, which owns and operates Staples Center in L.A., previously was reported to be interested in building a new stadium near the L.A. Live entertainment complex, possibly for a football team. For now, that idea appears to be at a standstill. Spanos insisted that issue has no bearing on the Chargers' plans.
"Obviously, we know what's going on up in L.A., but we have never used L.A. as leverage against the city of San Diego," he said. "I won't do that. Like I said, our goal is to be in the city of San Diego, and we'll continue to try to get something done there."
Brooks: Why Te'o will shine in S.D.
Forget all about the fake girlfriend and bad BCS title game. Manti Te'o is poised for big things in 2013, Bucky Brooks writes. More ...
Spanos acknowledged that the team has been on a long-suffering journey to remain in the San Diego area. However, he said there has been almost weekly communication with new San Diego mayor Bob Filner in an attempt to find another downtown location for the Chargers.
But Spanos added that the Chargers will need public support to address the team's stadium situation.
"It's very difficult to get public money in the state of California, but in our marketplace, we need a public contribution to get something done," he said. "Everybody's aware of it. We just need to find the right formula that works for everybody, and it has to be fair for everybody. The politicians know what needs to be done. We just need to get something and make it work."