The Cowboys used their first-round pick on versatile offensive lineman Zach Martin, adding another high pedigree piece to an excellent offensive line. The defense is a massive worry in Dallas, but there are plenty of reasons to be excited about the offense. Tony Romo has recovered well from back surgery and looked healthy in his preseason appearances. Tyron Smith is a true franchise left tackle, worthy of the big investment Dallas made in him. Dez Bryant can make a strong argument that he's the second-best receiver in football, and we like tight end Gavin Escobar's chances of making a big impact.
Ultimately, there wasn't enough positive change in Dallas this offseason. Monte Kiffin is no longer the defensive coordinator, which has to be a good thing. But coach Jason Garrett and new defensive boss Rod Marinelli haven't inspired much confidence that they can exceed Dallas' annual date with 8-8.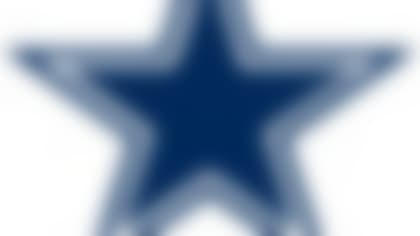 The Cowboys are bad and unlucky. Even the players that appear talented like cornerbacks like Morris Claiborne and Brandon Carr were picked to fit a system that is long gone. This is an organization that has consistently lacked a cohesive vision.
What we'll be saying in February
We'll be talking about how Tony Romo played like an MVP candidate just to scrape out six wins with this roster.
Around The NFL's predicted finish: Fourth place in NFC East, 27th in Around The NFL's Power Index.