It was 40 years ago today -- and Indianapolis Colts owner Jimmy Irsay remembers it vividly: the last day in the life of the musical icon he reveres among all others, and the sudden and wrenching end of an era.
When John Lennon was assassinated outside his apartment on Manhattan's Upper West Side in 1980, Irsay was a 21-year-old student at Southern Methodist University. Like so many Americans, he learned the horrible news from famed ABC broadcaster Howard Cosell while watching Monday Night Football -- and four decades later, the memory still gives him chills.
"I was in Dallas with an acoustic guitar in my hand, and my wife was upstairs pregnant with our first child -- and Howard came on and delivered the news," Irsay recalled Tuesday in a Zoom interview. "And everything changed -- the world changed -- in an instant, right there. The music really did die; the innocence died. It was so crushing. It was just like a steel sword through the heart."
Irsay, one of the world's foremost collectors of musical memorabilia, conducted the interview while sitting in front of one of his prized possessions: The upright piano on which Lennon composed A Day In The Life, Lucy In The Sky With Diamonds and other classics for the Beatles' Sgt. Pepper's Lonely Hearts Club Band album. Atop the piano stood a pair of circular-rimmed metal glasses once owned by the famed singer, songwriter, guitarist and social activist. Irsay also owns several guitars once played by Lennon (one of which he purchased privately from Lennon's first cousin during the Colts' 2016 trip to London to play the Jacksonville Jaguars) and other valuable Beatles memorabilia, including Ringo Starr's drum kit and the Gibson SG that George Harrison played at the band's final live concert (at San Francisco's Candlestick Park in 1966).
To Irsay, who is in the process of planning a museum to house his collection of music, sports and culturally significant keepsakes, these aren't just artifacts; they're emotional connections to a pivotal time marked by an explosion of creative genius and a confluence of seismic social and political shifts that still resonate. Lennon's murder, to him, represented the killing of a movement.
"When it happened, you had this overall feeling, in the simplest way, that The Beatles would never be again," Irsay said. "I mean, they're not 'taking a break.' But, of course, The Beatles stood for much more than that. It was a time and place of the '60s, and all the things that had happened with Bobby (Kennedy) and JFK and Martin Luther King and then (Muhammad) Ali and the '70s. And then when this hit in 1980 -- it's hard to describe maybe to some younger people -- it was really debilitating.
"It just brought so much sorrow. First of all, you had the simple fact that you had a young father at 40 who wouldn't be able to raise his (5-year-old) son, Sean. And then you had his public immense figure: Just simply a guy who stood for peace, who stood for nonviolence ... he was instrumental as a world-changer. It's been said that 'three chords and the truth will change the world,' and that's what John was about. He was one of the first guys ever to use a platform of his immense talent and his art to change the world, and that almost became more important to John than anything else."
Irsay, who has befriended many of his rock heroes, never had a face-to-face interaction with Lennon -- a person he idolized from a young age. However, he has gotten to meet a Beatle: In February of 1989, a little more than five years after his father, Robert, had moved the Colts from Baltimore to Indianapolis, Irsay visited with Paul McCartney and the rock legend's late wife, Linda, on the day of a performance in Naptown.
"It was so surreal," Irsay recalled. "We brought two of our three daughters -- the little one (Kalen, now a Colts vice chairman) we left at home, which she's still pissed off about today, 'cause she could have raised too much of a ruckus. It was Valentine's Day in 1989 in Indy, and they're doing soundcheck, and then my two daughters (Carlie and Casey) start saying, 'When are we going to McDonald's?' And Linda's like, 'Well, you have to be a vegetarian ... it's very important, don't mention McDonald's,' and we're laughing.
"Paul and Linda were so gracious. They spent like an hour with us. And then we took a picture, and I remember taking the picture 'cause I had my arm around Paul, and I'm like, 'My hand is on Paul McCartney's collarbone right now! This is impossible!' "
As much as he reveres McCartney, Irsay's first and most lasting musical love remains Lennon.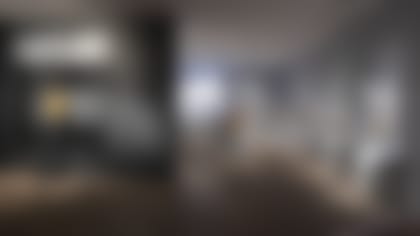 "Of course we got in that big argument always in high school: Are you a Lennon man or a McCartney man?" Irsay recalled. "I mean, for me it was never close; it was always John because he was the radical. He was the Marlon Brando. He was, 'What are you against, what do you got?' And John, he was just so fiercely intellectual and someone that chose all different roads in songwriting."
There's another debate that captivates Irsay: Who is the greatest songwriter of them all? To him, it comes down to Lennon and Bob Dylan, and he gives the edge to the man whose murder came in the wake of a stirring comeback album, 1980's Double Fantasy.
"You know I put John at the top, I really do," Irsay said. "I get in the debate about Dylan and John, and I love Paul, but John, when you listen to the melody -- and the writing of the songs, and you always break that down on acoustic guitar or acoustic piano -- it's unbelievable. I don't know how someone with no musical education like John -- I don't know how to describe it, it's so incredible. You just listen to the melody and the structure of the songs and you're just blown away.
"Dylan [is] the great wordsmith, the Shakespeare of our times. And I have to put Bob No. 1 there. But just in terms of songwriting, [Lennon's] a musician's musician ... he is put up there in a separate category.
"You think about what could have been these last 40 years, and that sort of thing. And we know that it happened the way it happened and we moved on the only way you can, without him. But he really had such a big impact on the world, and it was incredible. He was someone who was willing to put a lot of equity of his own heart and soul out there to try to change the world, and was a very serious guy about that -- and that's something I have great admiration for."