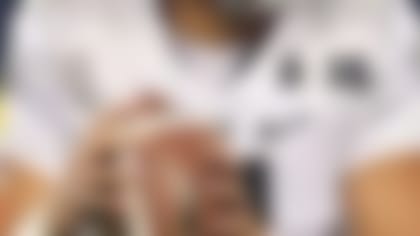 In advance of the draft, Marcus Mariota and others will look to showcase their skills at the combine (Feb. 17-23), only on NFL Network. **SCHEDULE**
The link to Cleveland doesn't end there. Mariota has been preparing for the draft since mid-January with Kevin O'Connell, who was recently named to Mike Pettine's staff as quarterbacks coach. O'Connell hasn't officially joined the team yet, allowing him to finish his prior commitments, including his work with Mariota.
O'Connell -- who also worked with Johnny Manziel prior to last year's draft -- will arrive in Cleveland with plenty of information for Farmer on the development of Mariota. If the Browns do decide to make a play for the former Oregon passer, the front office has plenty of ammunition with the No. 12 and No. 19 overall picks at their disposal.
"From a physical trait perspective, he has everything you want," Mayock said of Mariota. "He's big, he's athletic, he's got great feet and he's got a live arm. So on the surface, the individual components all work. The problem is he's a projection coming to the next level because of the pocket awareness, the progressions and the reads."
If the Browns are even toying with the idea of choosing a quarterback atop the draft, it tells us plenty about where Farmer and Co. stand with Manziel, who checked himself into treatment last month after an increasingly rocky rookie season.