It's summer time at the NFL. During the next few weeks, we here at NFL.com will unveil our Most Underrated and Overrated Players of All Time for all 32 teams and allow users to determine their choices as well.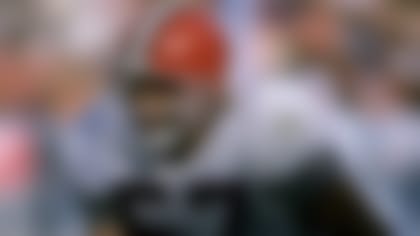 Clay Matthews Jr. -- LB/DE, 1978-93
Browns followers widely consider Matthews the biggest of the team's snubs for the Pro Football Hall of Fame, and it's hard to argue. Given the high-attrition associated with his position, his 19-year NFL career (16 with the Browns, three with Atlanta) is nothing short of incredible. It's even more impressive given his relatively small frame for his position (6-foot-2, 245 pounds). Matthews was highly versatile and played every linebacker spot, registering 1,430 tackles, 62 sacks, 14 interceptions and 13 fumble recoveries with the Browns. To some, he's better known as the father of Packers linebacker Clay Matthews III and brother to Hall of Fame offensive lineman Bruce Matthews.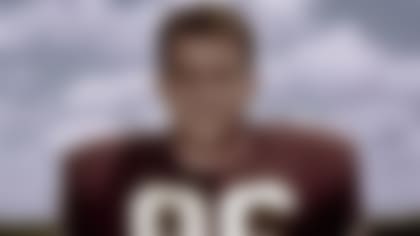 Gary Collins -- WR, 1962-71
After Matthews, Collins is generally viewed as the Browns' second-biggest Hall of Fame snub. Collins was among the more versatile players in team history; besides being a top-flight receiver, Collins also was a highly accomplished punter. He caught 331 career passes for 5,299 yards and 70 touchdowns and punted 336 times for 13,764 yards. Surprisingly, Collins was selected to the Pro Bowl only twice in his 10 seasons with the Browns. The only real blemish on his career was the fact he never had a 1,000-yard receiving season, coming close only once with 946 yards in 1966.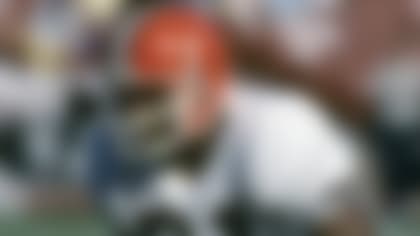 Frank Minnifield -- CB, 1984-92
Minnifield was an exceptionally talented player during his nine NFL seasons (all with the Browns). However, he wasn't as highly regarded outside of Cleveland as he should have been largely because most of his accomplishments came while being paired with Hanford Dixon as one of the NFL's top cornerback tandems. At 5-9, Minnifield lacked ideal height for the position. But it didn't stop him from consistently shutting down opposing receivers. He also finished his career with only 20 interceptions.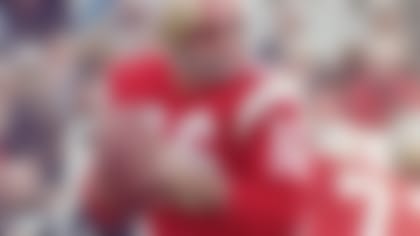 Bill Nelsen -- QB, 1968-72
Acquired in a trade with the Piitsburgh Steelers, Nelsen spent three games as a backup to Frank Ryan before leading the Browns to the playoffs by winning nine of 11 starts. Nelsen led the Browns to the postseason two more times, but never seemed to receive a whole lot of recognition for being one of the franchise's more successful quarterbacks. That was largely due to the fact he was plagued by slumps that prompted temporary benchings and knee injuries that would require five surgeries and ultimately force him into retirement.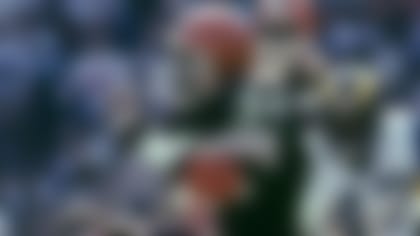 Greg Pruitt -- RB, 1973-81
When a franchise has two running backs in the Pro Football Hall of Fame (Jim Brown and Leroy Kelly), it's easy to overlook others who also played the position exceptionally well … just not well enough to end up in Canton. Pruitt is one of those players. His 5,496 yards put him fourth in Browns history, behind Brown and Kelly. Pruitt also ranks or is tied for third in multiple rushing categories, including most games with 100 or more rushing yards (17). But he was more than a highly effective ball-carrier. Pruitt also was remarkably versatile, ranking third on the Browns with 323 receptions and first in average yards on kickoff and punt returns.
Special thanks to Vic Carucci, Senior Editor at www.clevelandbrowns.com for contributing the underrated portion of this list.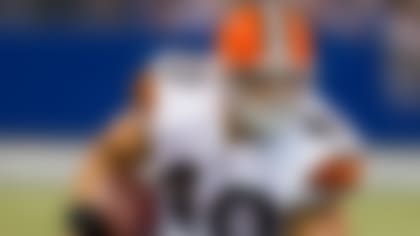 Peyton Hillis -- RB, 2010-2011
Crickets. You hear crickets. That's what happens when you put up 1,177 yards for a moribund Browns franchise in 2010 and magically find yourself on the cover of "Madden NFL 12" after a slew of people voted for you instead of, ahem, Super Bowl MVP Aaron Rodgers. I imagine Rodgers should send Peyton Hillis a fruit basket as thanks for avoiding the Madden Curse, but it would be cruel since this flash in the pan overreached in his contract negotiations with the Browns and found himself in Kansas City. Also, let's put things into perspective: In the two seasons since his "break out year" Hillis has rushed for 896 yards and four touchdowns while starting a total of 11 games. Crickets, people. Crickets.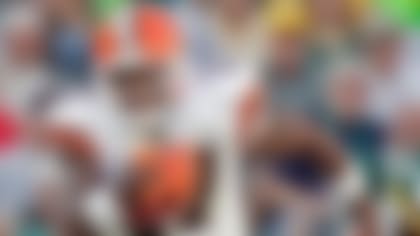 Braylon Edwards -- WR, 2005-09
Edwards has a penchant for making spectacular catches and then dropping the easiest of lobs. He's wildly inconsistent and it can drive you crazy because he's incredibly talented. He has All-Pro level ability, but just when things seem to get down to the clutch, his hands appear to be coated with butter. Aside from 2007, the guy has been a tantalizing tease. You know, just like when he bet Michael Phelps that he would catch 17 touchdowns in 2008 and instead led the league in dropped passes with 28.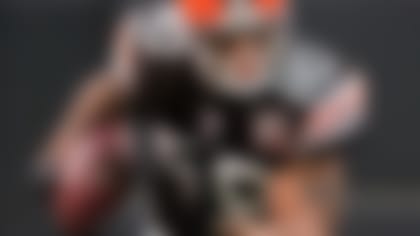 Kellen Winslow, Jr. -- TE, 2004-08
His name and college numbers had scouts salivating over him. A few folks touched on his immaturity, - I'm a soldier! - but everyone thought he would end up a top-tier tight end. The sixth overall pick in 2004? Sure, why not? No one knew he would end up spending his rookie year on the shelf with a broken right fibula. OK, that can be overlooked. But violating your contract and messing around on a Suzuki motorcycle is downright dumb. Winslow tore his anterior cruciate ligment in the accident, which put him on the physically unable to perform list. Sure, he came back and had Pro Bowl caliber seasons in 2006, 2007 and 2008, but when Cleveland trades you for a second and fifth round pick, you know someone is exasperated with your ridiculous claims about being better than everyone else even when you're at only 90 percent. Sure, the guy has the single season reception records for a tight end in both Cleveland (89, tied with Ozzie Newsome) and Tampa (77), but for all his bluster he's not a game breaker or someone that changes game plans. He's a solid tight end with a really big mouth. "I'm a Jet!"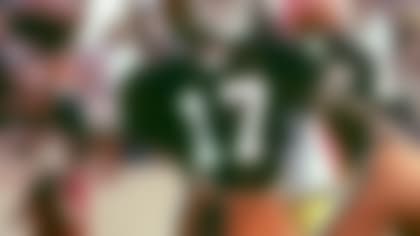 Brian Sipe -- QB, 1974-83
Oh, the Kardiac Kids. That was an exciting team. Sam Rutigliano chanting "one time baby, one time" over and over again and giving inspirational pep talks in the locker room. Also, failing against the Raiders at home in the playoffs when this guy inexplicably threw an interception in the end zone when all he needed was a field goal to win the game. Yeah, I know Sipe is a legend in Cleveland, but to an impartial observer he was a seriously flawed quarterback. He had a big arm, was pretty mobile in the pocket and won the MVP in 1980, but let's be frank -- his decisions were not the best. Raw numbers time: 154 touchdowns and 149 interceptions. I know, I know, Namath's ratio was just about as bad, but he won Super Bowl III.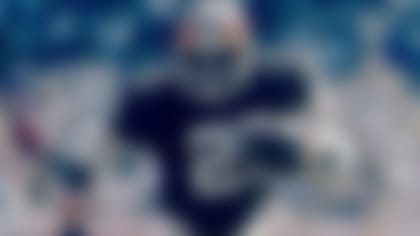 Charles White -- RB, 1980-84
White came out of USC regarded as a stud back and got a big contract to boot, but unbeknownst to pretty much anyone who did not hang out with him regularly, he had a crippling drug problem that robbed him of his prime. During his first four years in the league he racked up a total of 942 yards before rehab and John Robinson rescued him. He ended up as Comeback Player of the Year in 1987 and went to the Pro Bowl, but when he was in Cleveland everyone anxiously waited for him to show the brilliance he displayed in college. Not quite a bust, but definitely not what everyone was expecting him to do for the Browns either.
-- Sean Neumann *is a guest contributor to NFL.com