It's summer time at the NFL.  During the next few weeks, we here at NFL.com  will unveil our Most Underrated and Overrated Players of All Time for all 32 teams and allow users to determine their choices as well.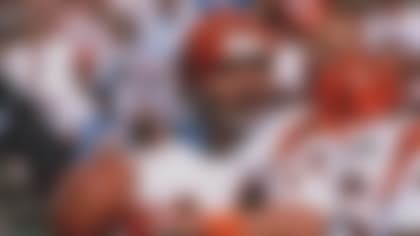 Ken Anderson -- QB, 1971-86
Anderson is a four-time Pro Bowl selection who led the Bengals to Super Bowl XVI, only to lose to the greatest quarterback of all-time in Joe Montana and the San Francisco 49ers. Anderson was 91-81 as a starter and won the 1981 MVP for a franchise that has won 44.2 percent of its games. He is the winningest quarterback in franchise history, yet Boomer Esiason and Carson Palmer seem to be brought up before Anderson when discussing the Bengals.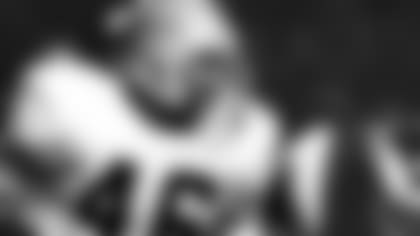 Pete Johnson -- RB, 1977-83
Johnson is not a name talked about even among Bengals running backs. Corey Dillon and Ickey Woods are more commonly reminisced, even though Johnson made a Pro Bowl, something Woods never did. In his seven seasons with the Bengals, Johnson rushed for 64 touchdowns, the most in franchise history by a wide margin (Rudi Johnson, 48).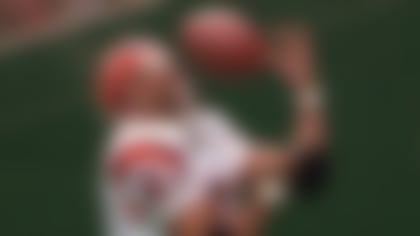 Carl Pickens -- WR, 1992-99
Pickens amassed almost 7,000 yards in eight seasons with the Bengals while being selected to two Pro Bowls. In three consecutive seasons from 1994 to 1996, Pickens had over 1,100 yards and 10-plus touchdowns. In 1997, Pickens and Cris Carter tied for the NFL lead in receiving touchdowns with 17. The only Bengal with more receptions and receiving touchdowns in team history is Chad Johnson.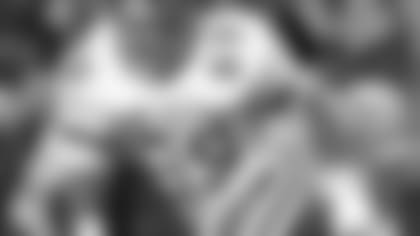 Tim Krumrie -- DT, 1983-94
Krumrie played a position that generally does not receive accolades to begin with, and playing for a Bengals team that went 79-112 in his career didn't help. Krumrie was a two-time Pro Bowl selection, who finished his 12-year career with 34.5 sacks. Krumrie might be best known for his gruesome leg injury in Super Bowl XXIII, but he returned for Week 1 in 1989 and only missed a total of three games in his career.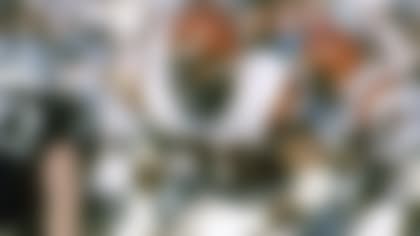 Anthony Munoz -- OT, 1980-92
Munoz is the best offensive lineman in NFL history, but he does not always receive that distinction. He went into the Hall of Fame on the first ballot in 1998 after a 13-year career in which he made 11 Pro Bowls and was first-team All-Pro nine times. The only other player to be first-team All-Pro that many times is Jerry Rice, who was selected 10 times.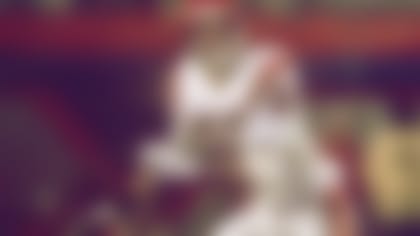 Cris Collinsworth -- WR, 1981-88
Collinsworth played eight years for the Bengals and made three Pro Bowls, but he's now more famous than similar receivers due to his role on NBC's "Sunday Night Football". Collinsworth was a nice player, but was he really that much better than Mark Duper or Haywood Jeffires?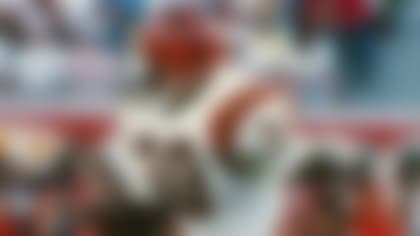 Elbert "Ickey" Woods -- RB, 1988-91
Woods had a sensational rookie season, rushing for 1,066 yards and 15 touchdowns. More importantly, he had the Ickey Shuffle, which with all apologies to Chad Johnson is the best end zone celebration in team history. However, for the rest of his career Woods ran for a total of 459 yards and 12 TDs.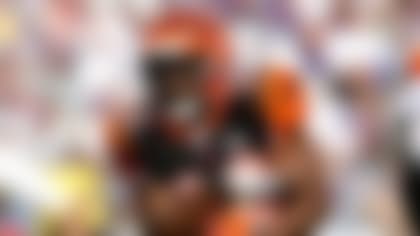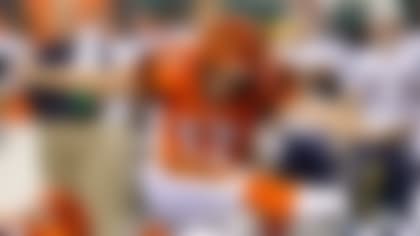 Shayne Graham -- K, 2003-09
Graham has the fifth-highest field goal percentage in NFL history (85.4), but ask any Bengals fan how they feel about him and you will always get the same answer. They will all say he was not any good and point to the 2009 AFC Wild Card game against the Jets as Exhibit A. Graham missed both his attempts (35, 28) as the Bengals were trying to get back in the game. It was not a coincidence it was his last game with the team.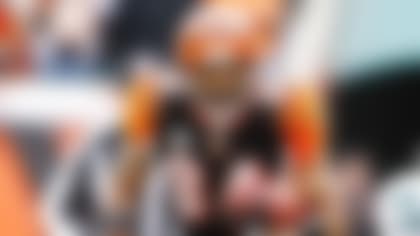 T.J. Houshmandzadeh -- WR, 2001-08
Houshmandzadeh was with the Bengals for eight seasons, but he had just two 1,000-yard campaigns. And he is remembered in the same breath as Chad Johnson, Johnson had seven 1,000-yard seasons with the team. Johnson also had 22 more touchdown receptions as a Bengal. Although they were a great duo, Johnson was the far superior player.