Brandon Marshall is still upset with former NFL star Warren Sapp, but it appears the Chicago Bears wide receiver is trying to dismantle their fading feud.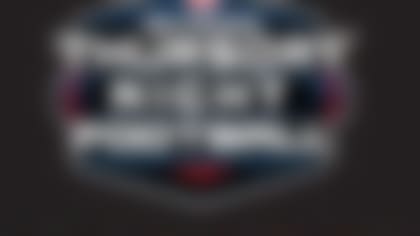 NFL Network isn't the only way to watch "Thursday Night Football." Follow the game online with this interactive companion.
Marshall apologized Thursday for comments he made about Sapp, saying he should have kept his issues with the NFL Network analyst private. Sapp touched off the battle of words Friday when he called Marshall a "retard" while on the "The Dan Patrick Show."
Marshall responded by posting two videos Monday on YouTube, criticizing Sapp and attacking his credibility as a player analyst.
On Thursday, Marshall said he was sorry for going public with his harsh comments and admitted he should have "kept it private."
"I apologize to Warren Sapp for saying that publicly," Marshall told the Chicago Sun-Times. "Like I said, I meant everything I said, but where I'm at in my life, I need to learn from that and definitely keep that private."
The Associated Press contributed to this report.