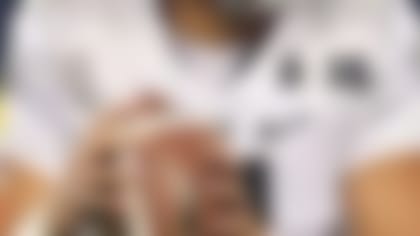 In advance of the draft, Marcus Mariota and others will look to showcase their skills at the combine (Feb. 17-23), only on NFL Network. **SCHEDULE**
"It's been a long time since that team has tasted any sort of success, really," Woodson said, per ESPN.com. "For me, man, it would be great if for this next year, man, we got into the playoffs and hopefully make some noise when we get in there. So I really want to be a part of that so I'm hoping we can do that."
A tall order, indeed. While the presence of pass rusher Khalil Mack and young quarterback Derek Carr give Oakland some juice, the roster remains filled with holes.
Woodson was productive last season, starting all 16 games and leading the Raiders defense in snaps and tackles. Still, Jack Del Rio's squad has too many aging players on both sides of the ball to be viewed as a logical threat in the top-heavy AFC West.