Brian Urlacher no longer will patrol the middle of the field for the Chicago Bears, leaving a void in the team's defense that veterans like cornerback Charles Tillman and linebacker Lance Briggs will be expected to fill.
Briggs and Tillman were both drafted by the Bears in 2003, joining Urlacher, the team's first-round pick in 2000.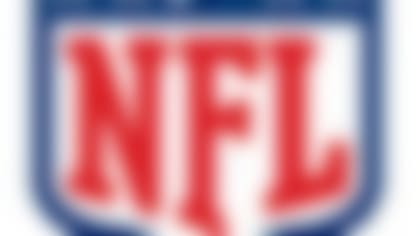 NFL free agency is underway. Follow all of the latest player rumors and signings in our free-agent tracker. More...
Tillman was asked for his reaction to the news of Urlacher's departure on Wednesday.
"My thought is it's a business. My feeling is I think it sucks, but I think Brian will be OK," the Pro Bowl corner said, according to WBBM in Chicago. "I think he'll go on and play for another team and I think he'll do very well."
"It'll just be different. I don't think it'll be better, I don't think it'll be worse. I think it's just going to be different not having him there."
Tillman was asked about a possible leadership void.
"I think Lance (Briggs) and I will just continue to do what we do," he said. "I think I lead, but I think I lead by example. I'm not one for Ray Lewis-type speeches like (King) Leonidas in '300'; that's really not my style. I'm really kind of quiet on game day."
"It's tough to lose a player like Urlacher," Wootton said. "He not only has great ability, but he's a natural leader that everyone listened to. It's going to be weird not seeing 54 on the field.
"Off the field, he was one of the nicest guys. It's tough to see him go."
"Brian was the leader of our defense," safety Chris Conte told the Sun-Times. "He was a great guy on and off the field and taught me a lot about how to be a professional.
"He's someone I've looked up to long before I was drafted by the Bears. To share the field [with him] was an honor."