"We've had big offers out there," coach Pete Carroll said Friday. "We continue to work with that and we're excited about the future. He's been an integral part of our program for five years and we love the contributions that he's brought. He's been a great character in the program and all of that. So we're excited to move ahead. We would really like to move with that quickly."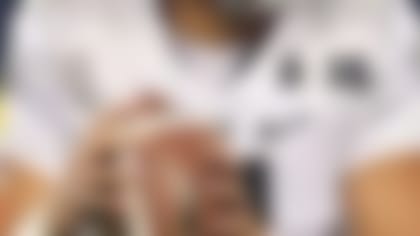 In advance of the draft, Marcus Mariota and others will look to showcase their skills at the combine (Feb. 17-23), only on NFL Network. SCHEDULE
This issue could drag deep into the offseason if Lynch wants a way to avoid offseason workouts, but it would be a surprise if he wasn't starting for the Seahawks in Week 1.
Here were a few other items from Carroll's press conference:
» Carroll said he spoke to offensive coordinator Darrell Bevell about how to handle criticism in the wake of his fateful goal-line call in the Super Bowl, and Bevell's shaky response after the game.
"I think he's going to kick butt at Michigan and do a great job. I'm really anxious to watch it happen," Carroll said.