Panthers general manager Dave Gettleman has been unwavering in his quest to rescue the organization from cap hell while keeping the roster competitive. That's not easy in the NFL.
Carolina watched a flock of players walk out the door or retire this offseason, dimming the prospects of a playoff return. Beyond the ferocious front seven, there isn't much for us to doggedly "believe" in, but Gettleman deserves credit for using the draft to shore up one of the team's biggest holes. After letting wideout Steve Smith walk, the Panthers used their first-round pick on boom-or-bust prospect Kelvin Benjamin. The Florida State receiver has looked the part this preseason, quieting the disaster talk around coach Ron Rivera's team.
Carolina also ensured that its front-loaded defense only grows deeper and stronger with the addition of rookie defensive end Kony Ealy, whom Rivera believes has, at certain junctures, "showed why we drafted him."
There's reason for deep concern along the offensive line, where four of five spots are filled by new names. Returning Pro Bowl center Ryan Kalil is a beast, but right tackle Nate Chandler was a defensive lineman two seasons ago, while right guard Trai Turner is a rookie battling for snaps with Chris Scott. On the left side, guard Amini Silatolu is coming off last year's ACL tear, and Byron Bell is switching to the bookend role to fill the shoes of the retired Jordan Gross.
The early returns in the preseason are discouraging after seeing Cam Newton face too much pressure on a surgically rebuilt ankle. That threatens to become a common theme in 2014.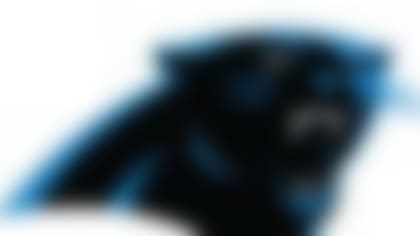 Benjamin has been the biggest positive in Carolina's passing game. Many wondered if he'd need time and care to adapt to the NFL, but the 6-foot-5, 240-pound target has used his size to win matchups and settle in as the team's clear No. 1. The "star" of training camp, Benjamin's early success is a major win for an offense that was shipwrecked four months ago.
What we'll be saying in February
Around The NFL's predicted finish: Second place in NFC South, No. 16 in Around The NFL's Power Index.