It's summer time at the NFL.  During the next few weeks, we here at NFL.com  will unveil our Most Underrated and Overrated Players of All Time for all 32 teams and allow users to determine their choices as well.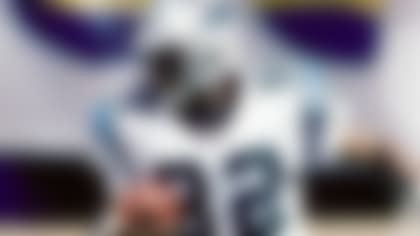 Michael Bates -- WR, 1996-00
When great kick returners in the history of the game are discussed, Bates' name rarely comes up. But for five seasons, he was as good as anyone has ever been. The speedster's career kickoff return average was 24.4 yards, better than Devin Hester, Deion Sanders, Dante Hall and Brian Mitchell. Bates' average during his five seasons in Carolina -- after he signed as an unheralded free agent in 1996 -- was even better, at 25.7 yards with five touchdowns. A bronze medalist in the 200 meters at the 1992 Olympics, Bates was a speed merchant to be sure, but he brought more to the table. The north-to-south return man had a gift for deftly dodging or simply shedding would-be tacklers while taking the most direct route from A to B. And Bates didn't stop there, ranking third in team history with 60 special teams tackles. Bates was a Pro Bowler in each of his five seasons in Carolina and was named kick returner for the NFL 1990s All-Decade Team. But these days, he seems forgotten outside of the Carolinas.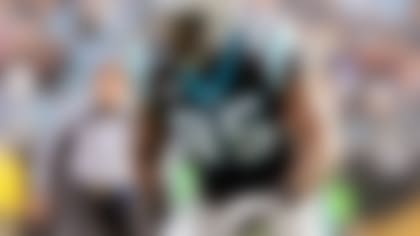 Charles Johnson -- DE, 2007-present
When Julius Peppers signed with the Chicago Bears prior to the 2010 season, many wondered where the Panthers would turn for a consistent pass rusher. They quickly found the answer in Johnson, even if many football fans well aware of Peppers' track record still haven't taken notice. Johnson has racked up 33 sacks over the last three seasons, the sixth-most in the NFL. That's more sacks than Clay Matthews, more than Mario Williams, more than, well, Peppers. And Johnson isn't a one-trick pony. He's disruptive in the run game as well, having even played a few snaps at defensive tackle. He forced seven fumbles in 2012, second-most in the NFL. Perhaps fans should have seen this coming when Johnson totaled 10 sacks while backing up Peppers in '08 and '09. Another year like 2012 - when he paired with Greg Hardy to rank as one of just two defensive end duos to record double-digit sacks - and surely he'll be hard for fans to ignore. You can bet opposing offenses already know him.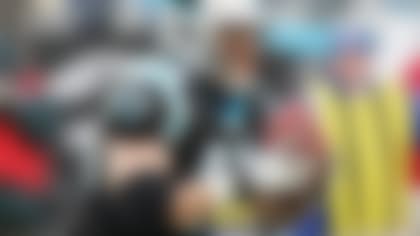 Brad Hoover -- FB, 2000-09
Most NFL fans are familiar with the "Moooose!" chant that followed Dallas Cowboys fullback Daryl Johnston everywhere he went, but not nearly as many remember the "Hoooov!" chant often directed at Panthers fullback Brad Hoover. Perhaps they should. The year after Johnston, one of the most productive and popular fullbacks in the NFL history, retired, Hoover joined the Panthers as an undrafted free agent. From 2000 until his retirement a decade later, Hoover came close to mirroring Johnston's accomplishments and became a fan favorite in his own right along the way. Hoover never had a back quite like Emmitt Smith (how many Emmitt Smiths are there?) for which to plow a path, but he helped three different backs top 1,000 yards and cleared lanes for Nick Goings to rush for more than 800 yards. He also could tote the load if asked, rushing for 117 yards in a memorable "Monday Night Football" game as a rookie. And Hoover was the definition of reliable, missing just eight career games at a brutal position.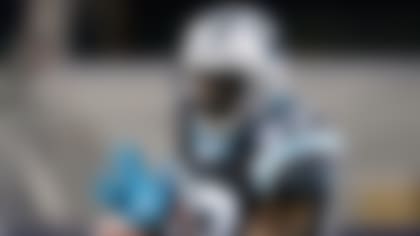 Muhsin Muhammad -- WR, 1996-04, 2008-09
The Panthers' version of "Moooose" posted remarkable numbers in 2004 and got all due acclaim for it, earning All-Pro status after catching 93 passes for 1,405 yards and 16 touchdowns. Beyond that season, however, Muhammad often was viewed nationally as just another receiver. His numbers say otherwise. Muhammad, who retired following the 2009 season, is in rarer air than many realize. He ranks 17th in NFL history with 860 career receptions. He ranks 24th all-time with 11,438 receiving yards. His 85-yard touchdown in Super Bowl XXXVIII remains the longest reception in the history of the game. Muhammad was huge in 2004 and also enjoyed two other seasons with 90-plus catches and 1,100-plus yards. He led the NFC in receptions in 1999 and 2000, but he amassed such impressive, often-overlooked career numbers through consistency: After totaling 52 catches in a limited role over his first two seasons, Muhammad caught at least 50 passes in each of his final nine seasons with the Panthers.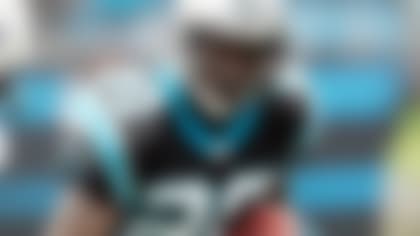 Chris Gamble -- DB, 2004-2012
Over his nine NFL seasons, Gamble had little to say. He let his play do the talking, even if few were listening. Gamble retired following the 2012 season with a franchise-record 27 career interceptions. He burst onto the scene with 13 picks over his first two seasons and then was a consistent performer after that, his numbers slowed by opponents recognizing that it was best to steer clear. Still, Gamble led or tied for the team lead in interceptions in six of his nine seasons. He last accomplished that with three picks in 2011 to seize the career record, but it was his opponent's numbers (or lack thereof) that were most impressive that year. He held Calvin Johnson and Larry Fitzgerald to a total of eight catches, and according to Football Outsiders was fifth-best in the NFL over the course of the season when it came to limiting the success rate of pass plays.
Special thanks to Bryan Strickland, Senior Writer at Panthers.com, for contributing the underrated players.
Steve Beuerlein -- QB, 1996-00
OK, the Panthers have not been blessed with the best quarterback situation dating back to the franchise's roller-coaster ride with Kerry Collins in the mid-90s. Jeff Lewis, Jimmy Clausen, Rodney Peete, Chris Weinke, David Carr and the AARP-eligible version of Vinny Testaverde have all started multiple games for the Panthers. This leads us to Steve and Panthers fans' misplaced notion that Beuerlien is one of the best quarterbacks in team history. In 1999, Beuerlein threw for 4,436 yards with 36 touchdowns to 15 interceptions, but failed to lead the Panthers to the playoffs. In fact, that team never was better than .500 and suffered an embarrassing loss to a bad Steelers team in Week 16 when a win likely would have sealed a playoff berth. A franchise quarterback needs to make the playoffs, and the Panthers never finished with a winning record in their three seasons with Beuerlien under center. Sorry, Steve, but your most memorable moment as a quarterback is a game-winning touchdown run against the Packers. Overrated.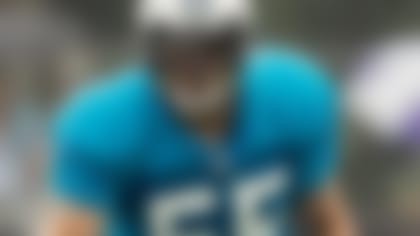 Dan Morgan -- LB, 2001-07
Blame injuries for this one. And yes, injuries should factor into this list. Staying healthy is a talent, and Morgan was one of the most brittle linebackers in the NFL during his seven-year career. Drafted No. 11 overall in 2001, Morgan never played a full season for the Panthers. He missed five games his rookie season and missed at least three games every year in the NFL. But each offseason there seemed to be a story about how this would be the year Morgan stayed on the field and become the linebacker the Panthers drafted him to be. The Charlotte Observer did a story about Morgan using a hyperbaric chamber during training camp to help with his recovery process. Morgan then proceeded to play in one game that season. Oops.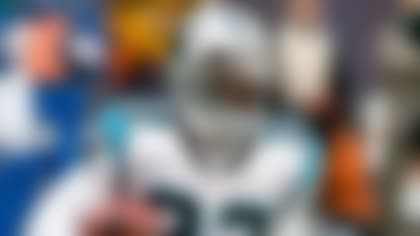 Rod Smart -- KR, 2002-05
It pains me to do this. He Hate Me is one of the greatest self-given nicknames ever, and it inspired one of the best horse names ever. But for someone who was considered such a threat as a kick returner, Smart only has one career touchdown. Smart's best season came in 2003, a few years after he made the jump from the XFL (#RIP), but his average of 23.1 yards per return that season wasn't good enough to crack the top 10 in the NFL. Smart lasted only two more year in Carolina as injuries derailed his short run as fan favorite.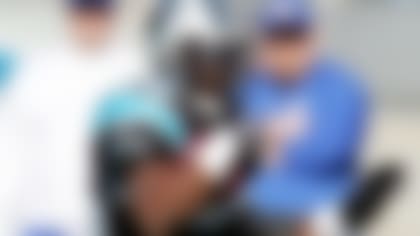 DeShaun Foster -- RB, 2003-07
The DeShaun Foster era was a frustrating one for Panthers fans. At times he could look like someone who could be one of the elite running backs in the NFL, and Foster boasts two of the most famous plays in Panthers history. But he never consistently put his stamp on the game and never rushed for more than 1,000 yards in a season. That didn't stop the Panthers from handing Foster a three-year, $14.5 million deal after the 2006 season, a deal that included a $4.5 million signing bonus and wouldn't be the last curious contract general manager Marty Hurney gave a running back. It didn't take long for the Panthers to regret that deal. Foster rushed for 876 yards in 2007, averaging a pedestrian 3.5 yards per carry with a season-long run of 20 yards. Yikes. Foster played in only two games the next season and was cut the following offseason.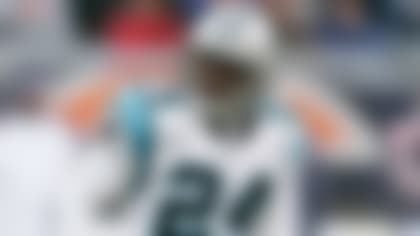 Ricky Manning Jr. -- CB, 2003-05
Ricky Manning Jr. forever will be a part of Panthers history for his three-interception performance in the Panthers' NFC title game win over the Philadelphia Eagles. Before that game Manning famously said "definitely not impressed by (the Eagles') receivers," and the brash rookie backed up his talk. Unfortunately, Manning never amounted to much more than a complementary piece in Carolina, despite the occasional flashes of brilliant play. The Bears gave Manning big money in free agency following the 2005 season -- $21 million over five years -- but Manning's tenure with the Bears was marred by off-the-field drama and the cornerback was cut after just two seasons, 11 starts and five interceptions.