Developers will blow out the lights on Candlestick Park next year, demolishing the iconic stadium that has been the longtime home of the San Francisco 49ers.
Candlestick Park scouting report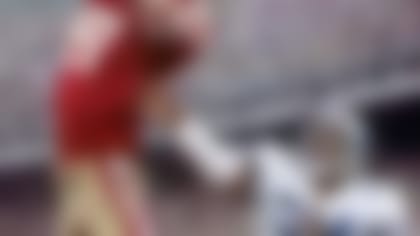 Check out some of the greatest moments in Candlestick Park history with this interactive scouting report. More ...
Candlestick Park is expected to be imploded, possibly within weeks of the end of the 49ers' 2013 season, according to The San Francisco Chronicle. A shopping mall will go up in its place, per the newspaper.
The 49ers have called the 69,000-seat stadium, built in 1960 by the San Francisco Bay, home since 1971. The team will move out of the city into a $1 billion stadium alongside its current practice facility in nearby Santa Clara, Calif.
With the rubble will go memories of the 49ers' glory years, which included five Super Bowl championships under the direction of Bill Walsh and George Seifert and teams that featured the heroics of Joe Montana, Steve Young, Jerry Rice and Charles Haley, among others.