How do you remain one of the fastest men in the NFL? Ryan Caprettatells you how his clientBuffalo Bills star C.J. Spillermaintains his need for speed.
What people don't know is how hard he works to maintain his top speed in the fourth quarter.
A Florida native, C.J. travels to California during both the spring and summer to train at Proactive Sports Performance in Westlake Village.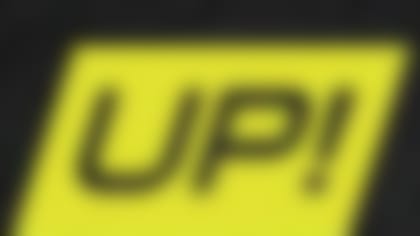 He started training there prior to entering the NFL and comes back every offseason. He competes with athletes from various teams including Shane Vereen, Colin Kaepernick and Clay Matthews.
C.J. follows a systematic training schedule that challenges him in all areas, which includes everything from Mixed Martial Arts to Pilates.
Nate Borunda of Proactive Sports says: "With C.J., we want to maximize his football speed. Everyone knows he can run fast straight ahead, but we want to develop speed endurance in multiple planes that will prep him for the demands of an entire game."
On top of Proactive's comprehensive approach, they added extra position specific conditioning to prep him for the Buffalo Bills new fast pace offense.
C.J. added a new load to his offseason conditioning, both on and off the field. In the weight room he performed various high intensity intervals on the Cybex Arc Trainer. At a very high level, C.J. will burst for 10 seconds and rest for 30 seconds, then repeat this throughout his workout.
As a true professional, C.J. understands the importance of flexibility and regeneration work to recover from these intense workouts.