There's the rub. Battling through a series of knee injuries as a rookie, Manuel never could gain any measure of consistency as a passer. From what we've witnessed in threepreseasongames, there has been no tangible improvement in his accuracy, ball placement and field vision. The coaching staff ended up leaving Manuel in the game longer than expected last week, hoping to see the offense finally start clicking. It didn't happen.
Unless Manuel comes a long way in a short time, coach Doug Marrone will be running a one-dimensional offense for the second consecutive season.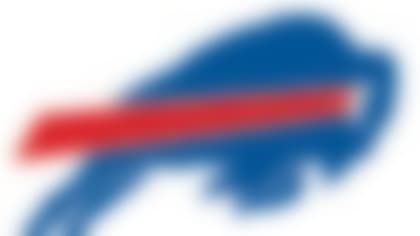 Why has 2013 second-round wide receiver Robert Woods been left out of the wide receiver rotation? Woods showed promise as a possession receiver last season, finishing third on the team with 587 receiving yards after developing a strong rapport with Manuel.
In two of the first three preseason games, though, he has not played when Manuel was on the field. It's understandable that the Bills would prefer a proven wideout such as Mike Williams for his blocking prowess and red-zone potential. But it's a concern that journeyman Chris Hogan has been playing over Woods in the slot.
What we'll be saying in February
Watkins is the real deal, but surrendering a 2015 first-round draft pick to the Browns will make it that much harder to find Manuel's replacement.
Around The NFL's predicted finish: Fourth place in AFC East, No. 29 in Around The NFL's Power Index