Hiring the former Chicago Bears coach gives the Bucs a proven commodity who knows how to squeeze the most out of his defense. The Bucs have difference-makers all over their front seven, highlighted by the division's top tackle-linebacker combination in Gerald McCoy and Lavonte David. The Darrelle Revis experiment ended with the corner being replaced by Alterraun Verner, who held quarterbacks last season to a 55.3 passer rating, second only to Richard Sherman.
The offensive line has been an absolute horror show through three preseason games. Desperate for help, Tampa shopped pass-catching tight end Tim Wright and a fourth-round pick to New England for aging guard Logan Mankins. He's a sharp upgrade over Oniel Cousins, but the Bucs still have holes on the inside. Patrick Omameh has replaced the ineffective Jamon Meredith at right guard, but Omameh has never played in the regular season and ranks as the No. 124 player at his position in August, per Pro Football Focus.
It's a miracle McCown has completed 74.1 percent of his passes behind this line. That won't be so easy when teams start to game plan for Tedford's offense.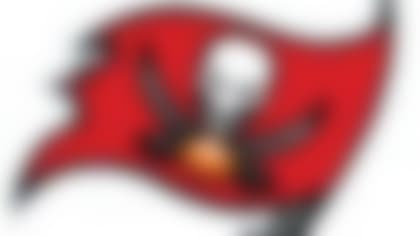 We usually fill this space with a breakout star, but Tampa's surprise was the cruel hand of fate that draped the backfield. We heard all offseason long about a committee approach, but with rookie Charles Simslost for at least half the season, Doug Martin is set up for another workhorse campaign. The Bucs loved Sims, but we doubt they feel the same way about Bobby Rainey. Martin is a candidate to lead the division -- if not the NFC -- in carries.
What we'll be saying in February
McCown is a willing stopgap, but the time has come for Lovie to find his quarterback of tomorrow.
Around The NFL's predicted finish: Fourth place in NFC South, No. 22 in Around The NFL's Power Index.