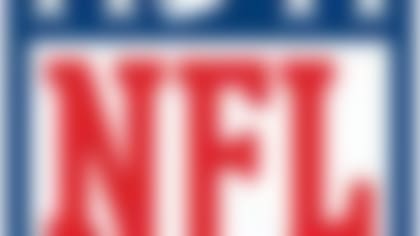 Demaryius Thomas is back. After struggling through a foot injury early in the season, he showed his difference-making speed when he pulled away from defenders on touchdowns of 86 and 31 yards. Thomas had more yards through two quarters Sunday than his first three games combined. His career-high 226 yards are the most in franchise history and more than any receiver has produced in a single game this season. He would have added another 77-yard score had it not been nullified by a Ryan Clady chop block.
"Bay Bay" isn't the only Denver star recapturing dominant form. Von Miller was beastly against the run prior to the bye week. He spent Sunday terrorizing quarterbacks Drew Stanton and Logan Thomas. Between Miller and a reinvigorated DeMarcus Ware, the Broncos have the best edge-rushing tandem in the league.
Stanton left the game with a concussion after taking a hard hit from Miller. Arians revealed that Carson Palmer (shoulder) threw 20 times on Sunday and will stay in Denver to continue getting treatment. If neither Palmer nor Stanton can play, the Cardinals will be forced to start the raw rookie against the Redskins in Week 6. Thomas completed just one of eight passes Sunday and was sacked on his first two dropbacks.
The Cardinals were also bit by the injury bug. Calais Campbell, who turned in one of the most athletic interceptions we've ever seen by a defensive lineman, suffered a right knee injury on Clady's chop block that coach Bruce Arians labeled the dirtiest play he's seen in 37 years of coaching. Campbell is expected to miss two to four weeks with an MCL sprain. All-Pro cornerback Patrick Peterson hopped off the field with a sprained ankle in the fourth quarter, but Arians expects him to be fine.
It was a rough day for Cardinals wide receivers coach Darryl Drake. Arians got on Larry Fitzgerald for burning a timeout because the veteran receiver didn't know the play call. Stanton and Thomas were also the victims of at least eight drops.
Andre Ellington's 81-yard touchdown on a wheel route with linebacker Nate Irving in coverage was the second-longest receiving touchdown by a running back in franchise history. John David Crow had a 91-yard touchdown catch back in 1958.